Ziik is built to support your internal branding. This article explains how to customize your App to create a full brand experience.
Topics in this article
---
Internal branding matters! It's now possible to create a stronger brand experience in your mobile app.

Go to the Branding page in the Admin panel. Remember that you need admin permission to access the admin panel.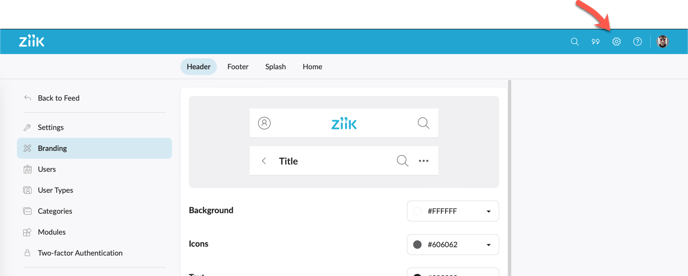 Header
Select your colours for background, icons and border to align with your brand. Add logo for mobile and desktop. Note that your header selection will be applied on both Desktop and in the Apps.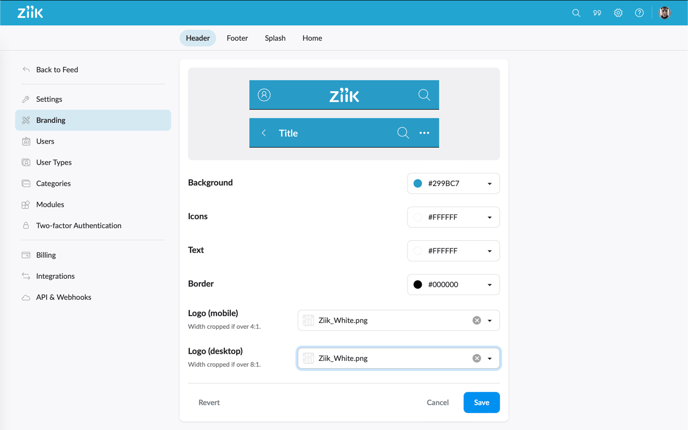 Footer
Select your colours for background, icons, active icon, badge, number and border. You will see a preview of your selection at the top.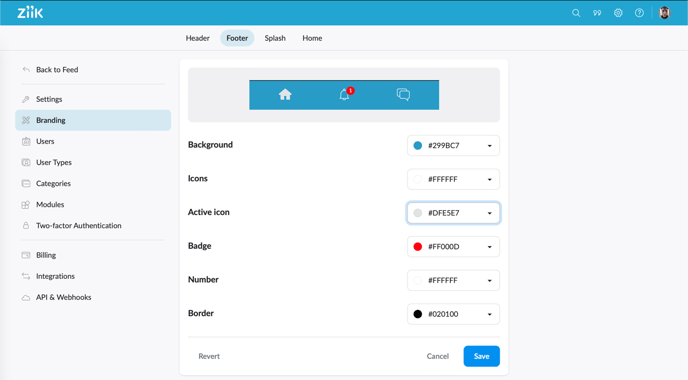 Splash

Splash is the screen your users will see when they are opening your App. You can add your brand colour as Background here with your Logo or you can upload an Image as background.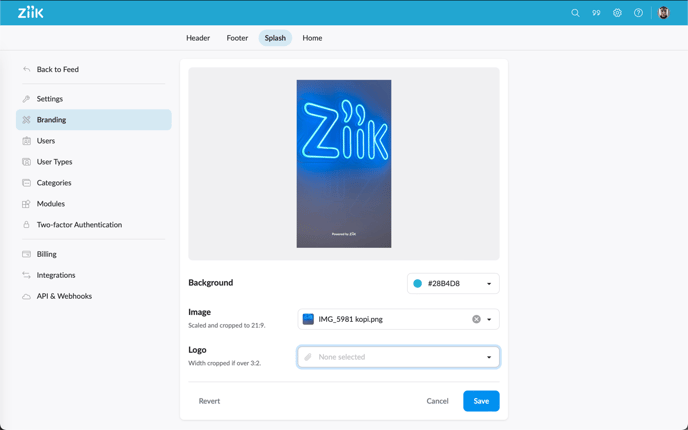 Home
You also have the possibility to add an Image to your Home Screen.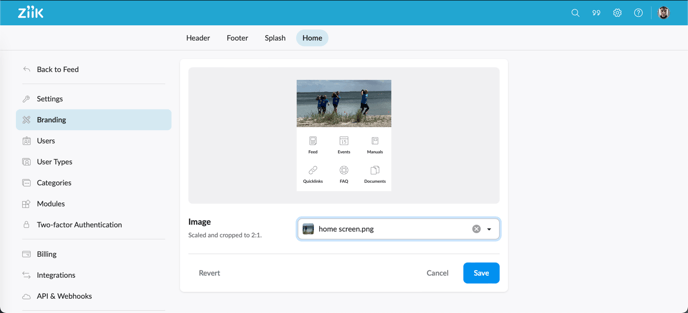 You could also change theme here according to the seasons or events!

Examples
Here are some examples of branding. If you need our assistance please contact Ziik customer support.