With Ziik you have a powerful company engagement platform. However you will need a clear plan for your content and communication in order to ensure high engagement and maximum return on your investment.
Say goodbye to unread mails
You don't need to use emails anymore for your internal communication. You can now share your updates company wide, in groups, or one to one with direct messaging (chat). Work life will become a whole lot easier for everone!



Close your private social media groups for work communication
There is no need for your private social media channels at work any longer. Ziik offers you all the instant and social communication tools that you need in the platform. With other words there is no need any longer to mix private social media channels with work, and you no longer need to worry about your company data.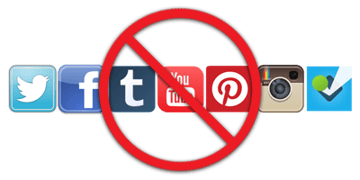 Plan for frequent company updates to all employees
Make sure that you plan to release frequent company updates to all Users. It will ensure higher engagement and a feeling of belonging for all users. That type of content can be a regular news posts with company updates (HR, finanicial, sales, operations, etc.)
Inform about company activities and events
Let employees see when activities and upcoming events are happening. and ask them to confirm participation when relevant.


Ask your managers to engage in the All Employees Group
Ask your managers to be active in the All Employees Group and make make regular posts and comments to stimulate engagement.