In this article we explain how to create User Types, what you need to consider and how you assign Permissions to them.
☝️Before you begin
You need Platform Aministrator permission to create User Types. All platform settings are available from desktop only.
Make sure that you have created your company organisation in Ziik first. If not you can see how to do it here.
You should create your User Types before you start adding any content to the platform


---

What is a User Type in Ziik and what is the purpose?
A User Type is is a role shared by more people in your organisation such as i.e. managers, staff, sales or marketing. All Users in your platform will have at least one User Type.
Permissions in Ziik are set on the User Type. This determines what a Users can do and not do in your platform

from their level in your organisation

.
Creating User types makes it easy to communicate and share information in your organisation.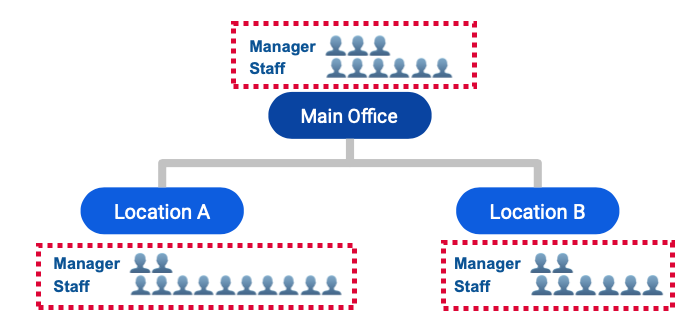 ---

How to create a User Type
You will find User Types in your top right corner, as the second setting under the cogwheel.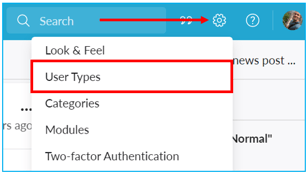 Click on "+ New User Type"





Fill in the name of the User Type and click save. The name should be a group of people that you have in your organisation. Example: Crew, Store Manager, Sales etc.





All done, time to move on and set the permissions for your newly created User Type.
---

How to set Permissions

Open your User Type by clicking on the three dots.





You will now have a menu from which you can determine what the User Type may to do in your platform.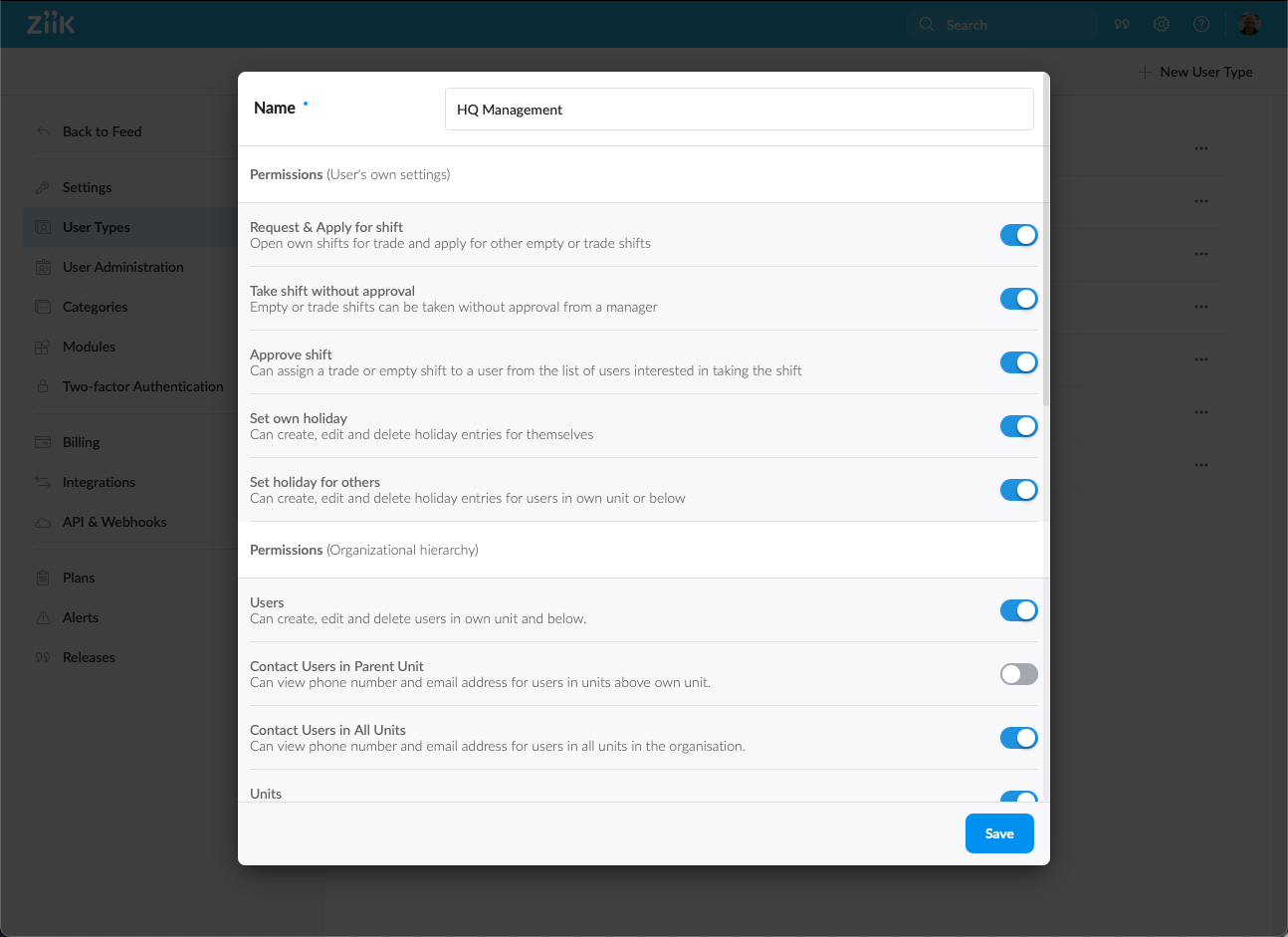 Permission settings for deactivated Features are automatically removed from this view.


---

Tips
Keep it simple to start with. Don't create more User Types than necessary.
Don't hesitate to give your local managers permissions to use the different features. In this way they can use all the tools locally, which in turn will increase the overall engagement in your platform.
---
What's Next 👉
When you have created your User Types and set their permissions it is time to go to Step 4 to create or import your Users.
✅ Step 1 - Customizing Ziik to fit your brand
✅ Step 2 - Creating your organisation
✅ Step 3 - Creating User Types and set permissions
👉 Step 4 - Creating / importing Users