This article explains how to get your Users on board and what you need to think about when you create your Users.
☝️Before you begin
Make sure that you have Created your organization and set permissions on your User Types before you start creating or importing your Users.
Only users with the Organization permission Can edit users can create, edit and delete users in their own unit and sub-units.


---

What is a User?
A User is any person in your organisation that you wish to include in your communication platform such as i.e. employees, collaborators, board members, advisors and subcontractors.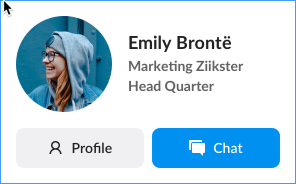 ---

Creating Users
You will find Users in the People tab in the Contacts section.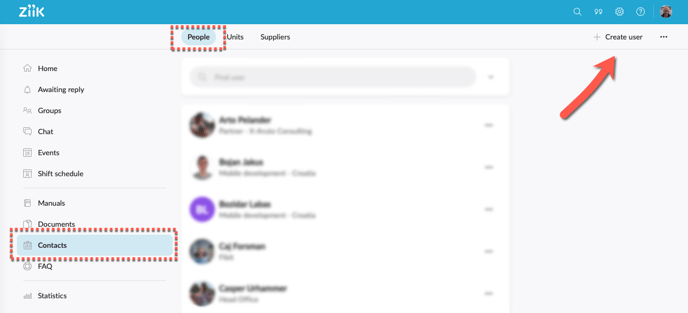 Fill in the form Create User and Create your new Users.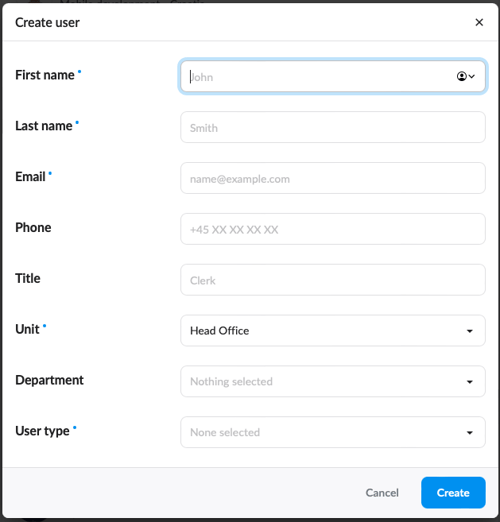 *) Mandatory fields (First name, Last name, Email, Unit and User type).
---
Importing users
You can also import your users in bulk. Select Import in the menu.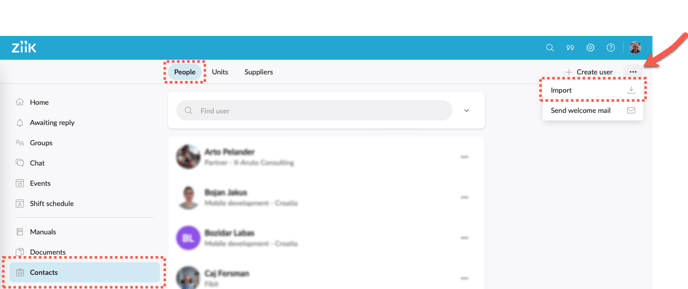 Formats supported are Microsoft Excel, LibreOffice, OpenOffice or CSV. We recommend that you download Example in Microsoft Excel.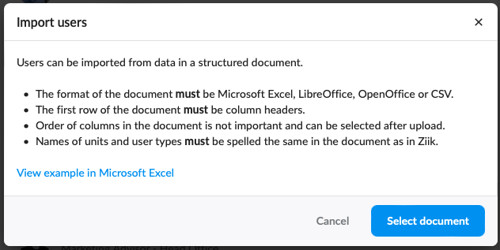 Press Select document once you have prepared your user list and transfer the file.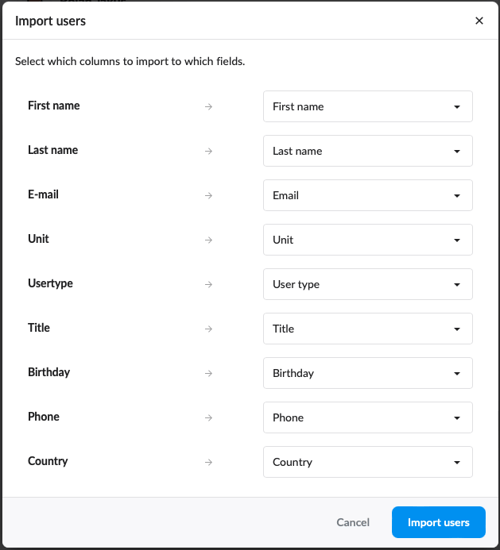 Select which columns should be imported and matched with which fields. Now Import users.
Note!
- The first row of the document must be column headers
- Order of columns in the document is not important and can be selected after upload
- Names of units and user types must be spelled the same in the document as in Ziik.
---
Synchronizing Users with your Microsoft Azure AD
If you keep your users in Microsoft Azure AD you should go to the integration section in Ziik to put your user synchronization on automation. For further information see the article Microsoft Azure AD User Synchronization.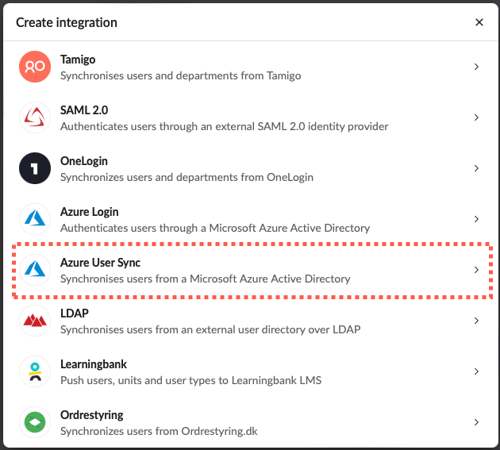 ---

Using our REST API
You can also synchronize users using our REST API. Please contact support if you need assistance.

---

Inviting new Users to Sign In
Ready to invite your new Users to Sign In?

A) Send Welcome Mail to Multiple users
Select Send welcome mail in the menu.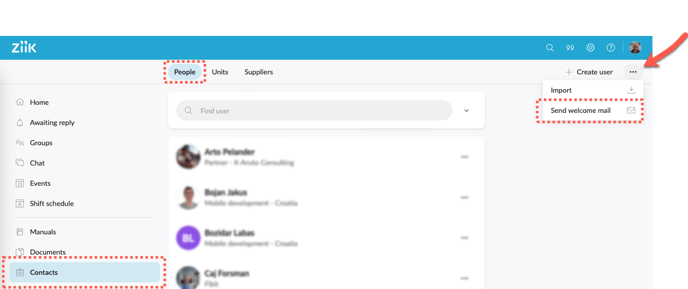 Now select which Users you wish to sned welcome mail to by Units, User Types or Individuals.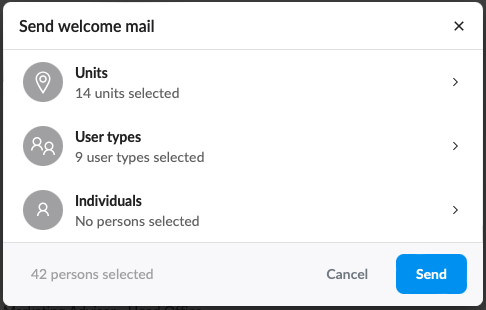 Send once you have made your selection.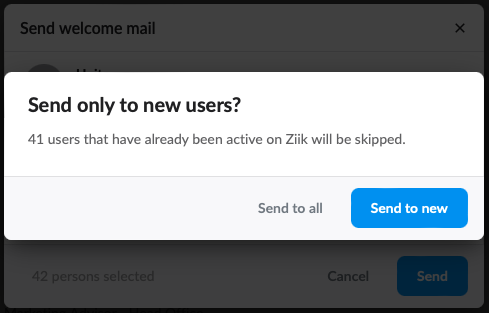 If users in your selection is already Signed In and active they will be ignored when you press Send to new.

B) Send Welcome Mail to a single user
You can Send welcome mail direct from the people list

or Send Welcome mail from the user profile

---
What's Next 👉

✅ Step 1 - Customizing Ziik to fit your brand
✅ Step 2 - Creating your organisation
✅ Step 3 - Creating User Types and set permissions
✅ Step 4 - Creating / importing Users

All done? When you have completed Step 1-4 it is now time to prepare your platform with content before you start onboarding your teams. Continue with Step 5.
👉 Step 5 - About content and what you need to get started
⚪ Step 6 - Setting-up groups for global and local communications
⚪ Step 7 - Prepare your first chat channels and messages.