It is easy to set Ziik up so the platform reflects your company and brand.

Go to settings ⚙️
From your desktop, in the top right corner find the cogwheel.
Click it, and the first thing on the drop-down menu will be Settings.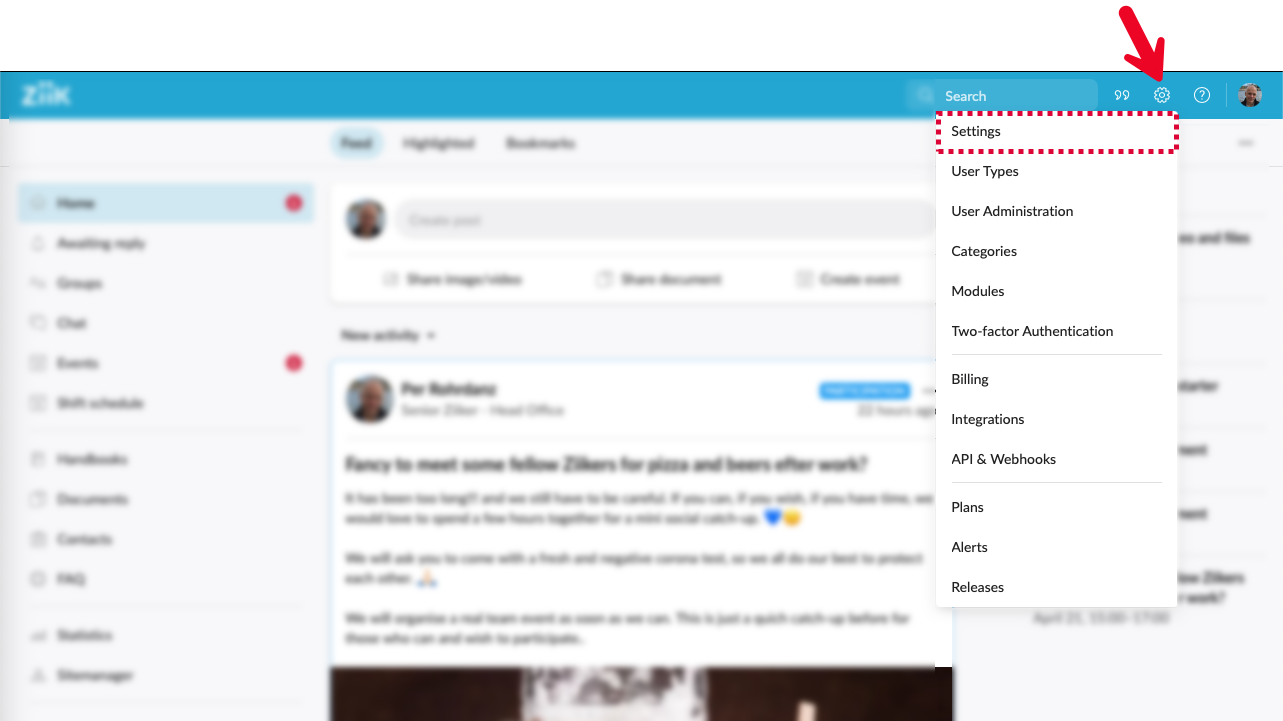 ---

Texts and Defaults
This is the first page you arrive in after clicking Settings.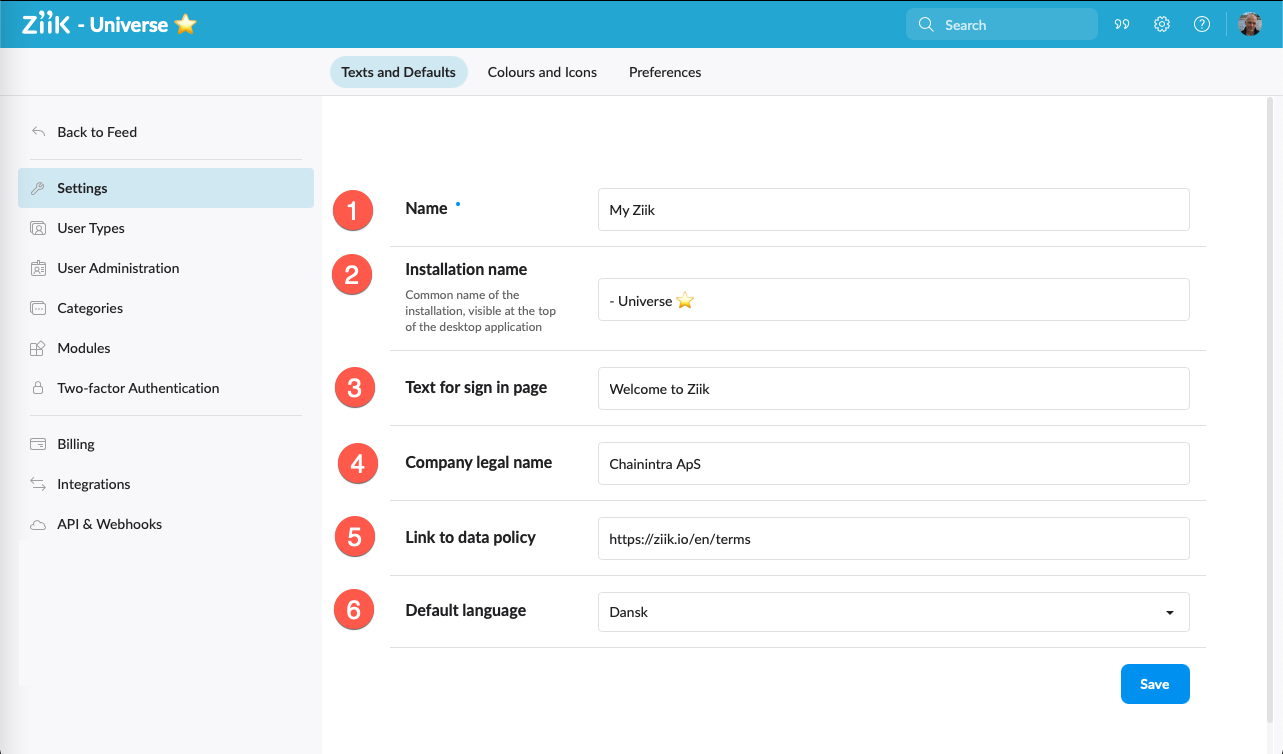 Name (1)
This name appears in the "tab" of your desktop browser and the welcome email when you invite your team members to join your platform.




Installation Name (2)
This name is shown in the top left corner, next to your logo. We recommend that you give your company communication platform a name, as it will become easier to refer to.



Text for Sign In page (3)
This is the text that appears before you login on your desktop version.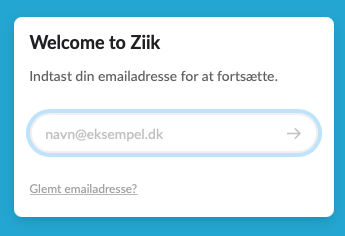 Company Legal Name (4)
When a user login the first time, they will have to approve Terms & Conditions, the company legal name appears with the instructions.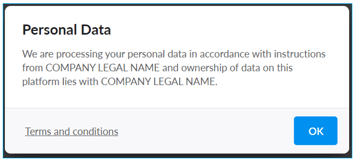 Link to Data Policy (5)
This can only be a URL, as it will be the hyperlink for Terms and Conditions (see 4.). If no URL is attached, the link will not show and the user only accepts Ziik's general terms.

Default Language (6)
This is the language that user will have when logging in the first time, unless changed when creating a User.
---

Colours and Icons 🎨
You will find this page in the top tab of Settings.

Desktop Logo
Insert you company logo here.



Colours
The colour that you set is the top bar colour of your Desktop, as well as the top bar for your mobile version.




Desktop top colour




Mobile top colour





App Logo
The app logo should ideally be the same as the Desktop logo, with a transparent background, and ideally in a .png format. However, the dimensions are different as the ideal dimensions are 500x280px.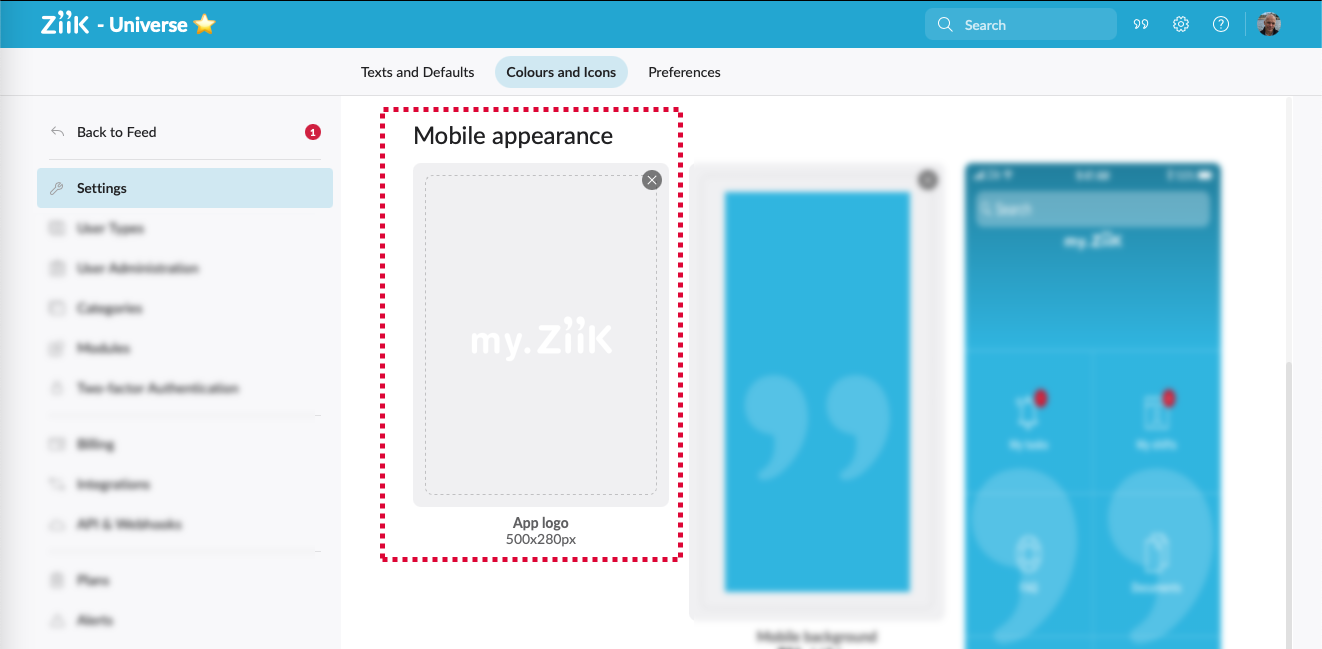 Mobile Background
The mobile background should represent your company and fit nicely with your App logo as well. The ideal dimensions are 750x1624px. There is always a preview available in your desktop version.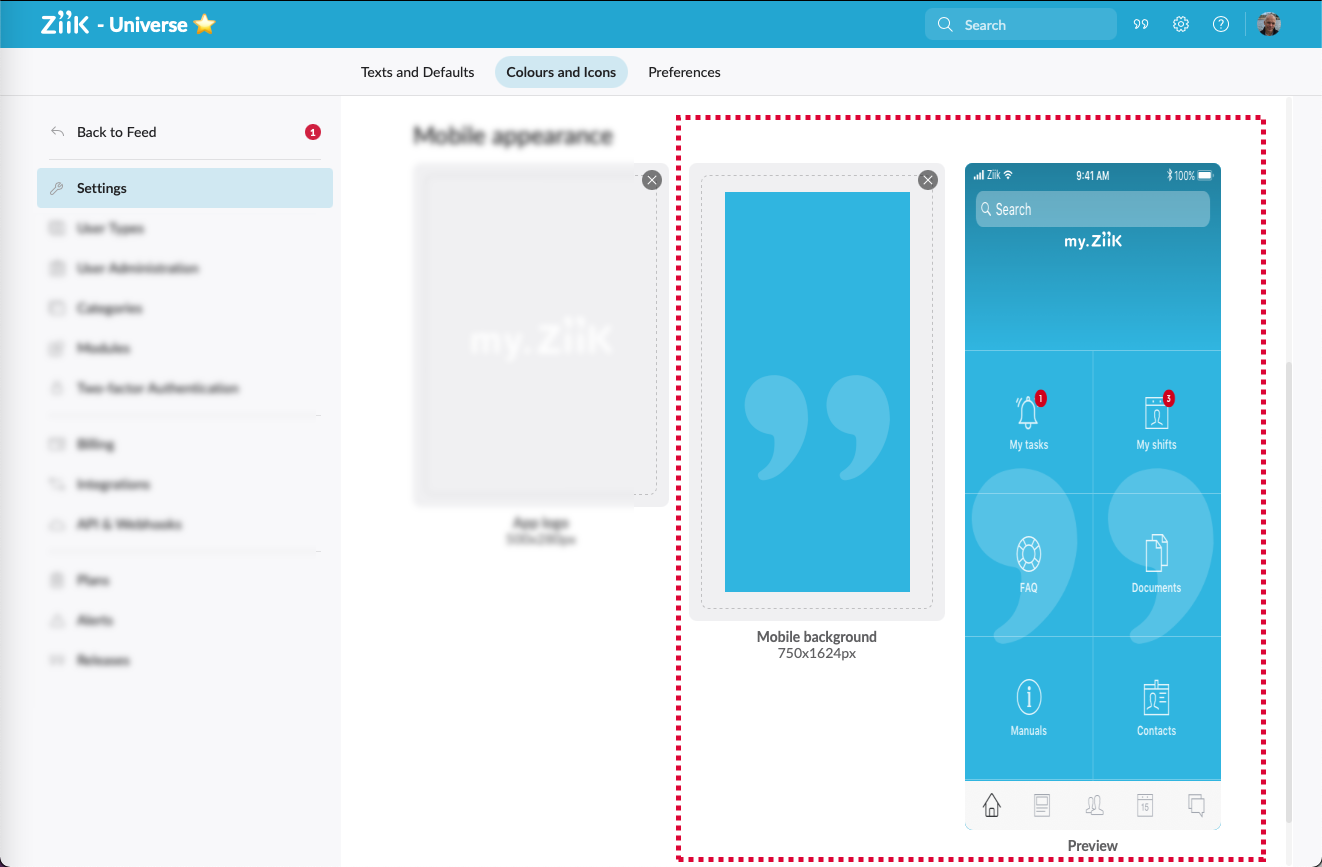 ---

What's Next 👉
When you have customized Ziik to fit your brand you should go to Step 2 - Creating your Organization.

✅ Step 1 - Customizing Ziik to fit your brand
👉 Step 2 - Creating your Organisation
⚪ Step 3 - Creating User Types and set permissions
⚪ Step 4 - Creating / importing Users