Select colours, background images and insert you logos for a full brand experience on all devices.
Topics in this article

Go to "Colours and Icons" in Settings via the Admin panel.


Desktop Logo
Insert you company logo in the field "desktop appearance". The recommended image size height 64px. The width may be variable in size. The optimal madding is 8px.
Colours
Select the colour that you want in the the top bar on Desktop and on mobile. This colour will also serve as the basis for the highligted area in your navigation. We recommend that you insert your brand colours RGB values to match your brand colour 1:1.


Desktop top colour




Mobile top colour





App Logo
The app logo should ideally be the same as the Desktop logo, with a transparent background, and ideally in a .png format. However, the dimensions are different as the ideal dimensions are 500x280px.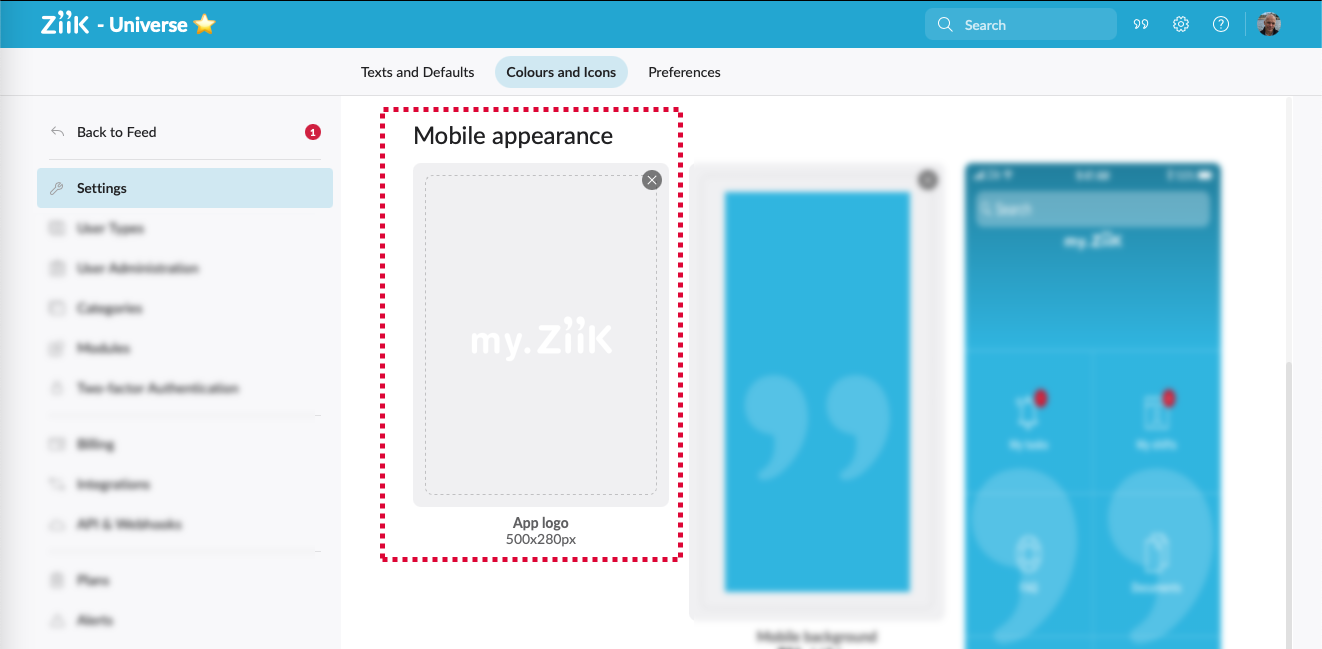 Logo on App home screen


Mobile Background
The mobile background should represent your company and fit nicely with your App logo as well. The ideal dimensions are 750x1624px. There is always a preview available in your desktop version.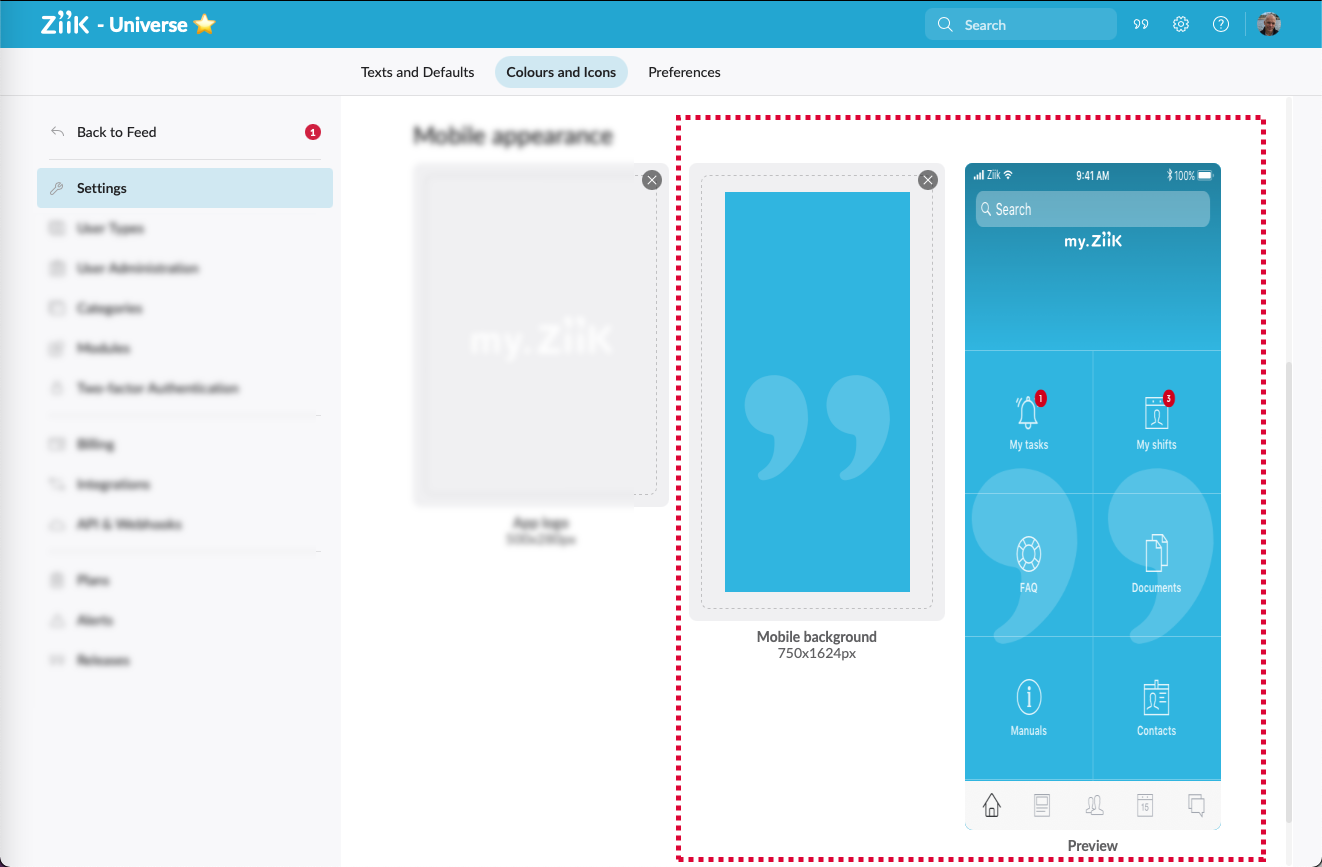 Example