Engage teams, ease project management and follow up on activities in real-time with groups. Groups ensure focus and specialization in a familiar and effective format.
In order to find the Groups module in your smartphone app you simply have to click the silhouette icon in the middle of the menu-bar along the bottom of the screen.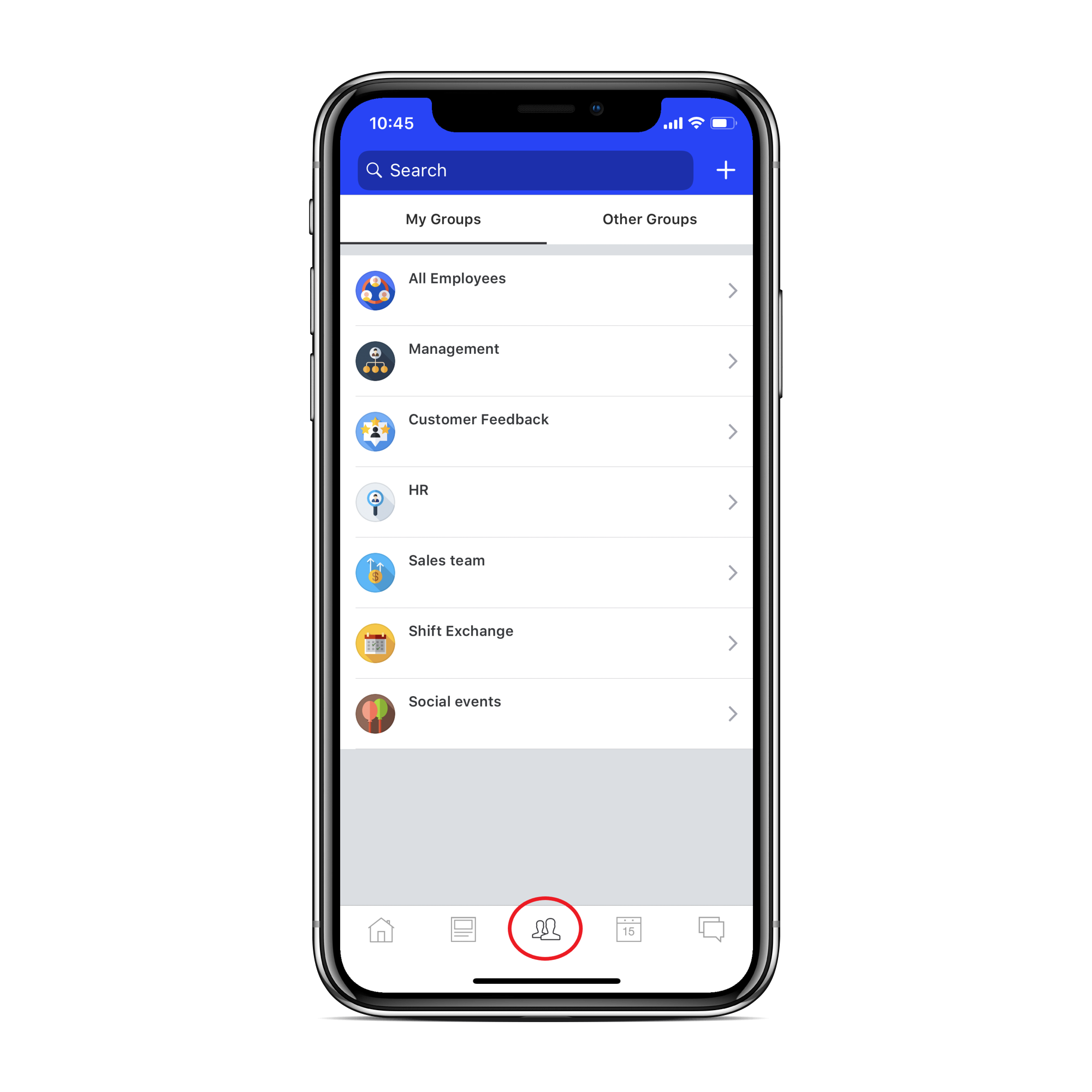 Once your inside the Groups module you'll be able to join, create, and delete groups, engage in debates, as well as access all the files that have been shared in the your groups.
How to Create a Group
All you have to do to begin creating a new group is to click the familiar plus sign in the top right corner.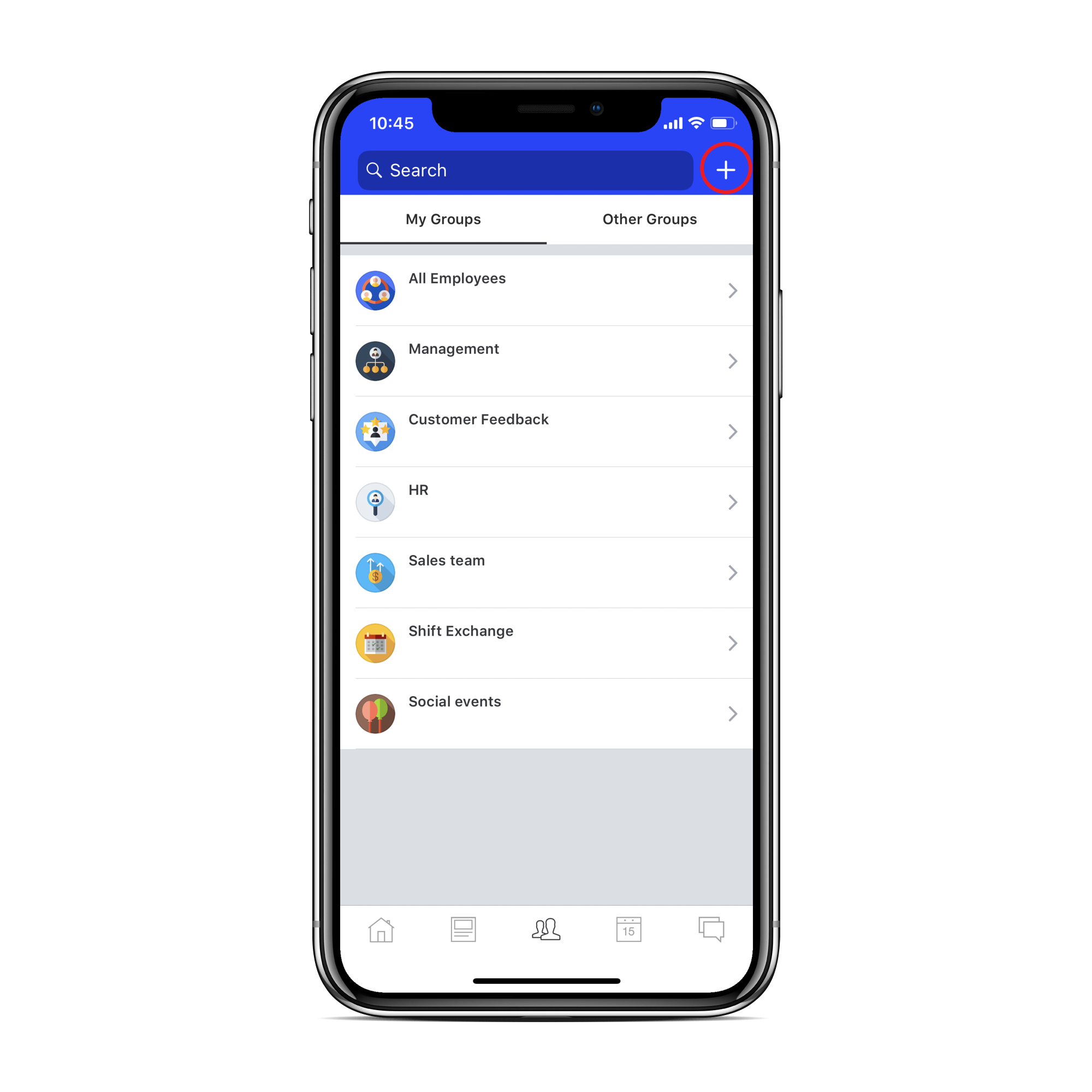 This will open up a set-up window which will ask you to give the group a name, describe its purpose, and to decide which type of group you want it to be. There are two group types available and each has certain implications in terms of the groups visibility and accessibility:
Public: The group is visible to all users and everyone can join.
Private: The group is only visible to its members and membership works on an invite-only basis.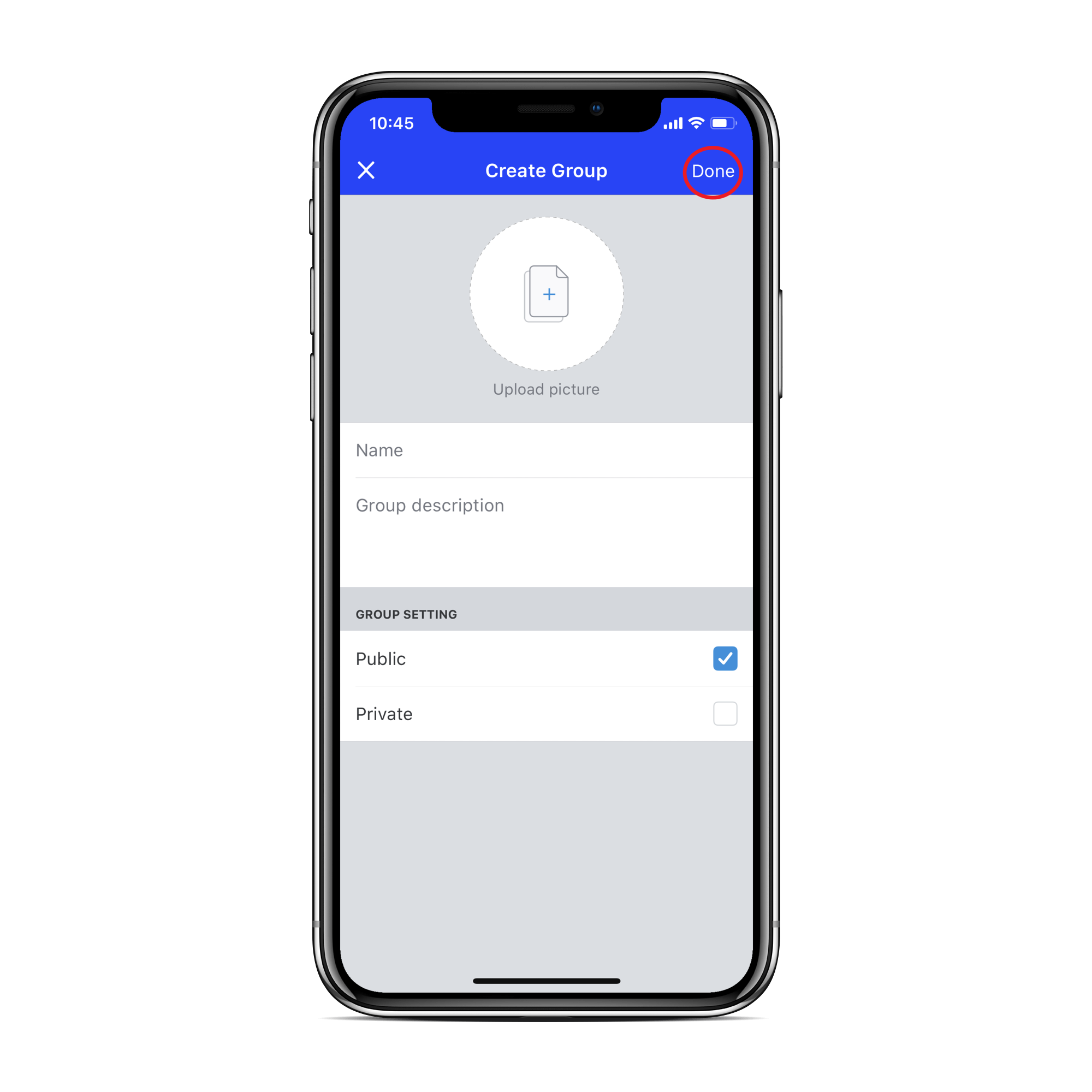 As the group administrator you can go back and change the group setting at any point in time.
Additionally, you can choose to upload a group icon by taping on the camera symbol next to the name field. This will allow you to either select a photo from your library or to snap a new picture.
How to Join a Group
To get an overview of the groups that are available to you simply select the tab titled "Other Groups". You'll now see a list of all the public groups that are part of your organisation. All you have to join one of them is to select your group of choice. Following this, Ziik will ask you whether you want to join the group or not to which you simply have to respond yes.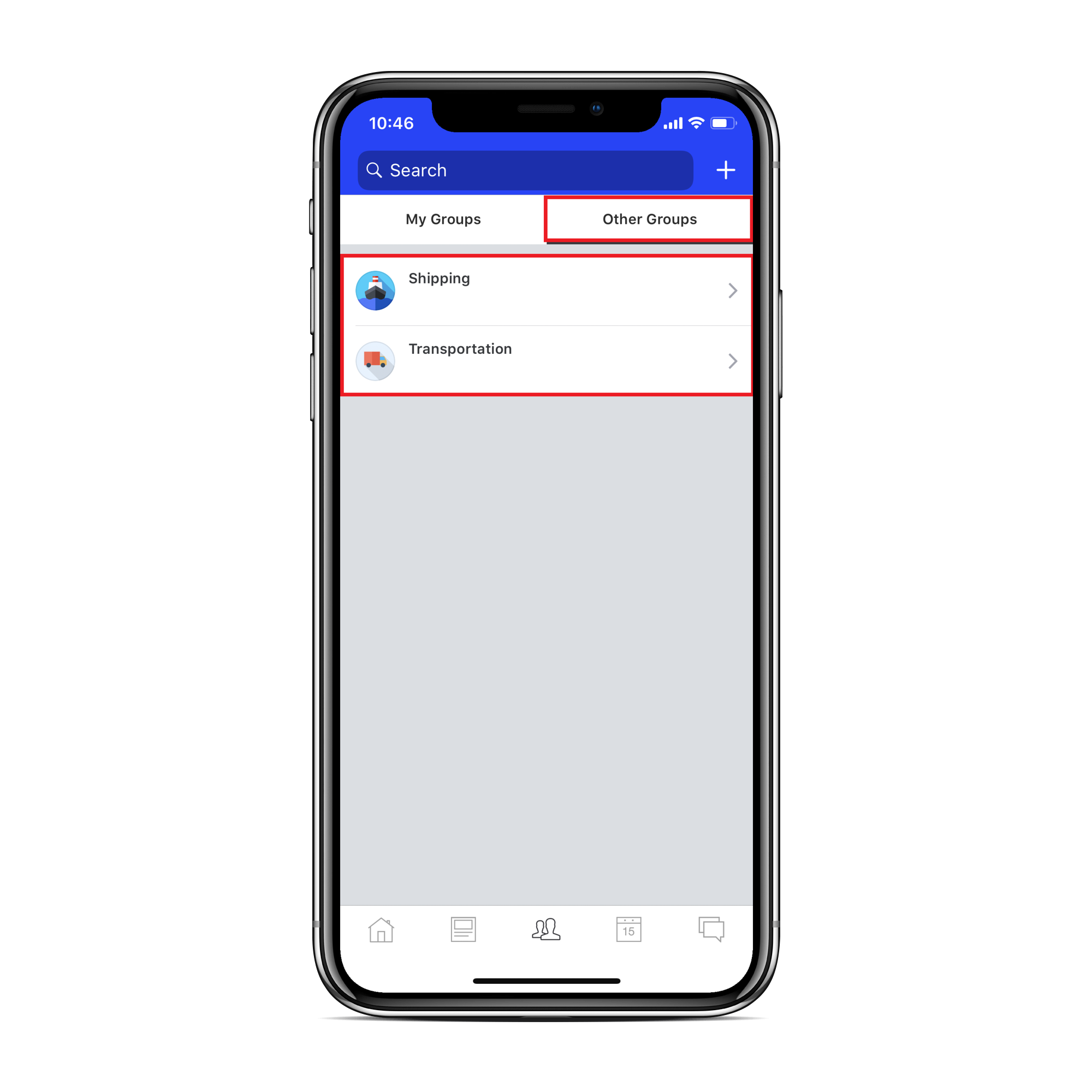 How to Leave a Group
Should you wish to leave a group that you're currently a member of you can do so by clicking the "..." icon in the top right hand corner. Now you just have to select the leave group option and you're out.
If you're the group's admin you won't be able to leave the group before you've promoted someone else to group admin. However, you're unable to do this in the mobile app and will thus have to use the desktop application for this.
How to Edit and/or Delete a Group
Should you wish to edit or delete your group you can do so by clicking the "..." icon in the top right hand corner. Keep in mind that your only able to do this if you're the admin of the group. Pressing the icon will prompt a selection menu which will allow you to either edit the group or delete it. If you choose to edit the group you'll be greeted by the same set-up window that you had to navigate when creating the group.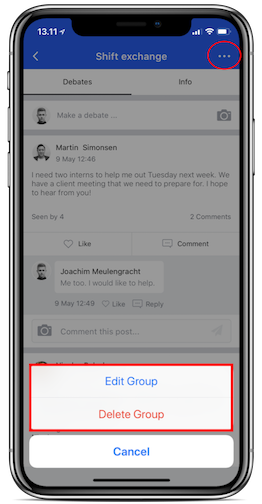 How to Add Contacts to a Group
The ability to add people is reserved for the admin of the group. If you are the admin and you'd like to add someone to your group the first thing you'll have to do is to select the info tab while inside the group.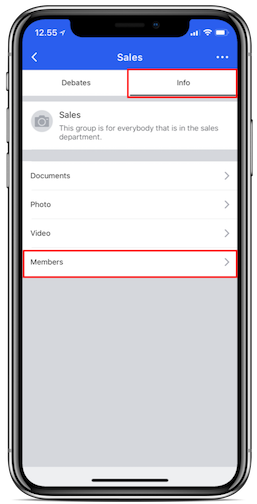 On this tab you select the bottom all the way at the bottom titled "Members". If you select the Members tab you'll be able to spot that familiar plus sign in the top right corner of the screen. Simply tab it and then select the contacts you'd like to add to your group and click done.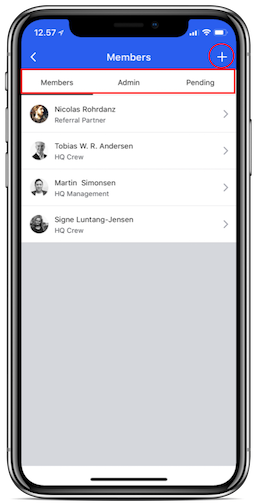 If you look around this overview of the members and admins you'll notice a third tab titled "Pending". This tab is especially relevant to admin of private groups as this is the place where you can either accept or reject people who have asked to join your group.
How to Post in a Group
Before you can begin to post you'll have to navigate to the Debates tab. Here you'll find a text field with the text "Make a debate ..." already typed in.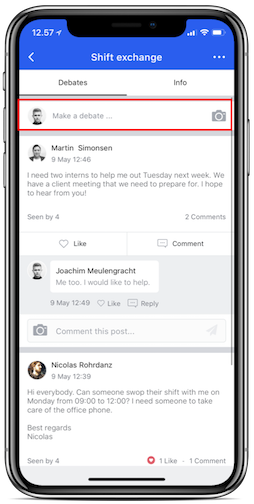 Simply click that text field to initiate your post. At this point you can start writing your post.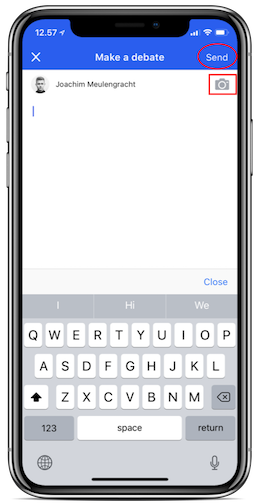 Additionally, you can either attach a video or photo. Alternatively, you can imbed a Youtube or Vimeo clip by selecting the "Add Youtube/Vimeo" option. Regardless of whether you choose to attach your own video or imbed a Youtube or Vimeo video others will be able to view it would leaving the Ziik app.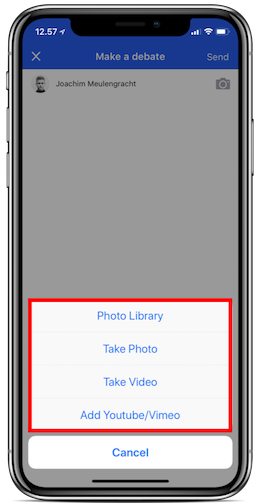 All that there's left to do when you've written your post and attached your media files is to click "Send" in the top right hand corner. Your post has now been posted.
How to Edit / Delete Group Posts
If you make a mistake and want to fix it you can easily edit the post by following the steps below. However, if you want to delete the post you are must be a group admin to do so.
Here is how you manage your group posts it:
Select the group post that you would like to delete.
Click the three dots ("...") in the top right-hand corner.
Select the appropriate option from the menu.
How to edit / delete your comments on group posts:
Open the group post on which you have previously commented.
Press and hold the comment you would like to either edit or delete.
Select the appropriate option from the menu.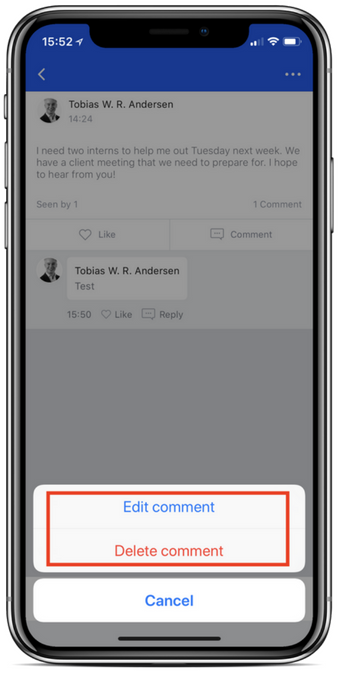 What's next?
Groups are a powerful communication tool that allow you to communicate effectively across your entire organization. It's, however, important to understand when you should use a group instead of the chat or news posts. To gain some intuition as to when which mean of communication is most appropriate we'd recommend you our best practice article How and when best to use Groups.
Furthermore, we'd recommend you to read our article on the news feed feature, titled How does My Feed work, since the group function is closely tied in with it.
Feel free to read about Groups works on Desktop device by reading this article How does Groups work (Desktop).