In this article we cover how the feed works on a desktop, and how you are able to customize it depending on what you want to see in your feed.
My Feed is the main source for one-to-many communication within Ziik. It enables you to share information with specific units and user types.
My Feed
My Feed is your go-to source for company updates and information. My Feed shows news post, group posts and activities thereby providing you with a central source to get an overview of what is going on within your organisation.
You can recognize the different features in the feed by the red markings in the picture below.
From left: Group post, News post, Activity
Bookmarks
You can use the bookmarks in the top bar to save news post with information you want to be able to have easy access to. To bookmark a news post you simply click the ribbon icon in the bottom of a news post.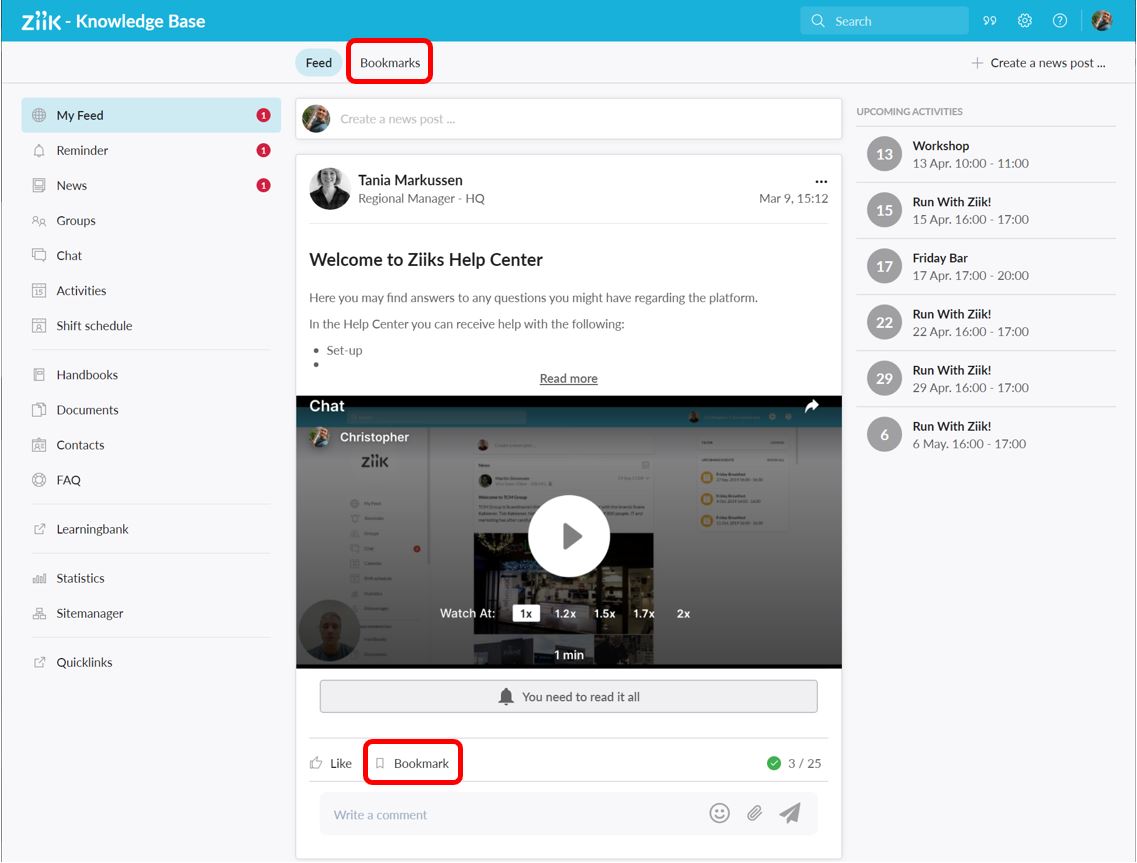 Upcoming Activities
Upcoming Activities are shown on the right-hand side, which consists of upcoming activities and shifts.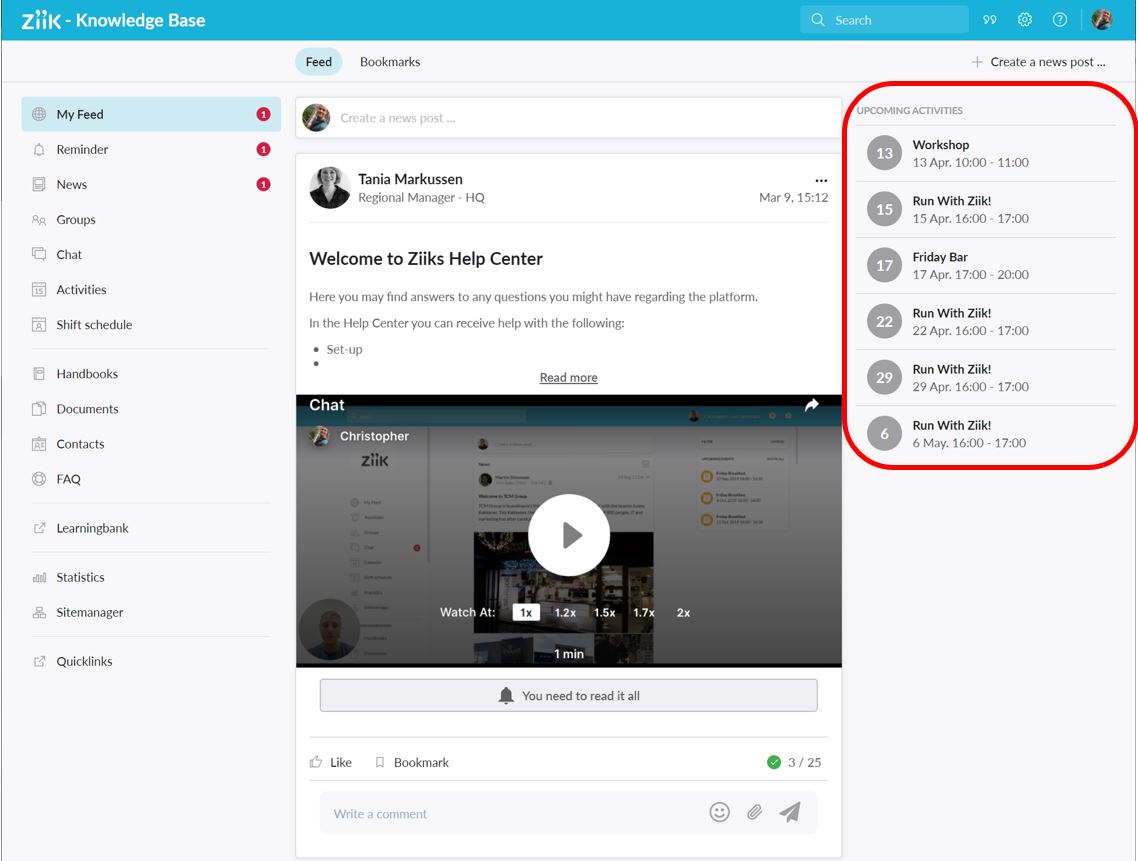 What's next?
Lastly, My Feed allows you and other users to share information through a one-to-many channel thus providing you with your main source for relevant content depending on your place in the hierarchy and your user types. To read more about how to create a news post read this article.
Feel free to read about how My Feed works on a mobile device by reading this article How does My Feed work (Mobile).