Calendar is a feature that is your internal activity calendar. Ziik allows you to create and participate in personal, group and/or organisation-wide activities.
What is Calendar
The calendar allows you to stay on top of all activities that have something to do with you. The feature is useful to keep track of e.g. meetings, campaigns, events and social activities.
To access it, select the calendar icon from the bottom navigation bar of your Ziik mobile app.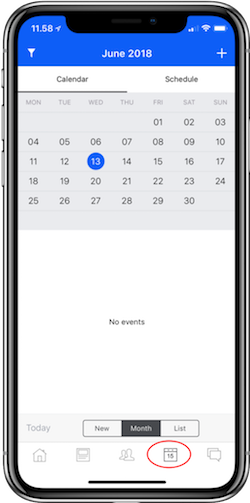 How to use Calendar
Once you have navigated to the calendar you will be able to see all the activities that are scheduled for your profile. This means that you will see all the activities that you have created, but also the activities that others have shared with you.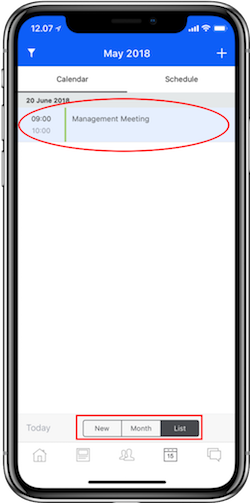 Ziik offers you the opportunity to view the calendar both as a traditional calendar grid or as a list. You can select either view option by choosing your preference in the menu at the bottom of the screen.
To create a new calendar activity you simply start by pressing the + icon in the top right corner. Next, you will be offered the possibility to attach files and you will be asked whom you want to share the activity with. By clicking on units you can chose which units you want to share it with. Furthermore, by clicking visible to, you choose which user types within the chosen units will be able to see the activity. For activities that you only want to share with certain individuals, you can chose to share it with specific users.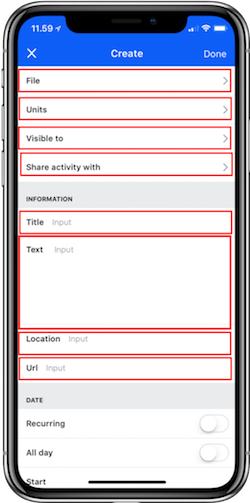 Recurring event
If you have activities that you know are recurring, you can schedule all of them at once. By checking the recurring activity box you can add the frequency of the event, e.g. if it is recurring on a daily, weekly, monthly or yearly basis.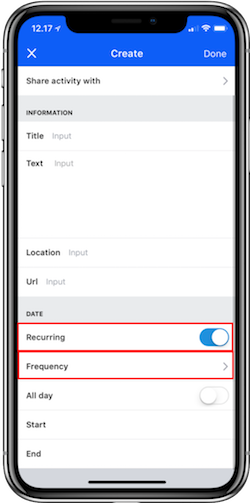 Edit or delete calendar activity
If you made a mistake, or simply would like to edit or delete an activity, you can do so by clicking on the activity and then the icon that appears in the top right corner of the screen. If choosing to edit, the same window that appears when you create an activity opens. If choosing to delete, the activity will be deleted directly. You can only edit or delete an activity if you have permission to do so.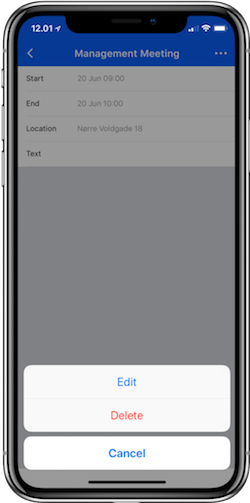 Filtering activity types
You can separate between common activities, your units activities, your activities and your shifts. You do this by pressing the icon marked in the picture below. By doing so, you will be offered the opportunity to chose which option you want to display, filtering out all other activities.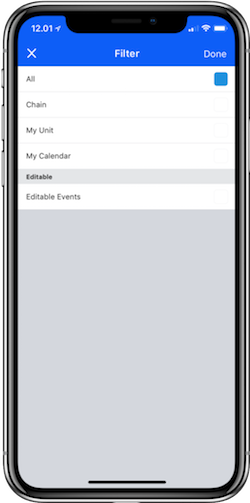 Exporting calendar on Desktop
You can export your Ziik calendar to an external calendar provider, but to do so you have to log on to Ziik on your Desktop and press the iCal button in the calendar module.
What's next?
In summary, the calendar is a feature that helps structures your work, book activities and stay on top of what is going on in the organisation. To learn more about Calendar, read How to get the most out of Calendar and feel free to read about how the Calendar works on desktop by reading this article How does the Calendar work (Desktop).