The FAQ (Frequently Asked Questions) module contains a list of questions and answers that are commonly asked in some context related to your workplace.
The FAQ can be found on the left-hand side menu. When you access it, you will be able to search through commonly asked questions and answers or create a new question with an answer.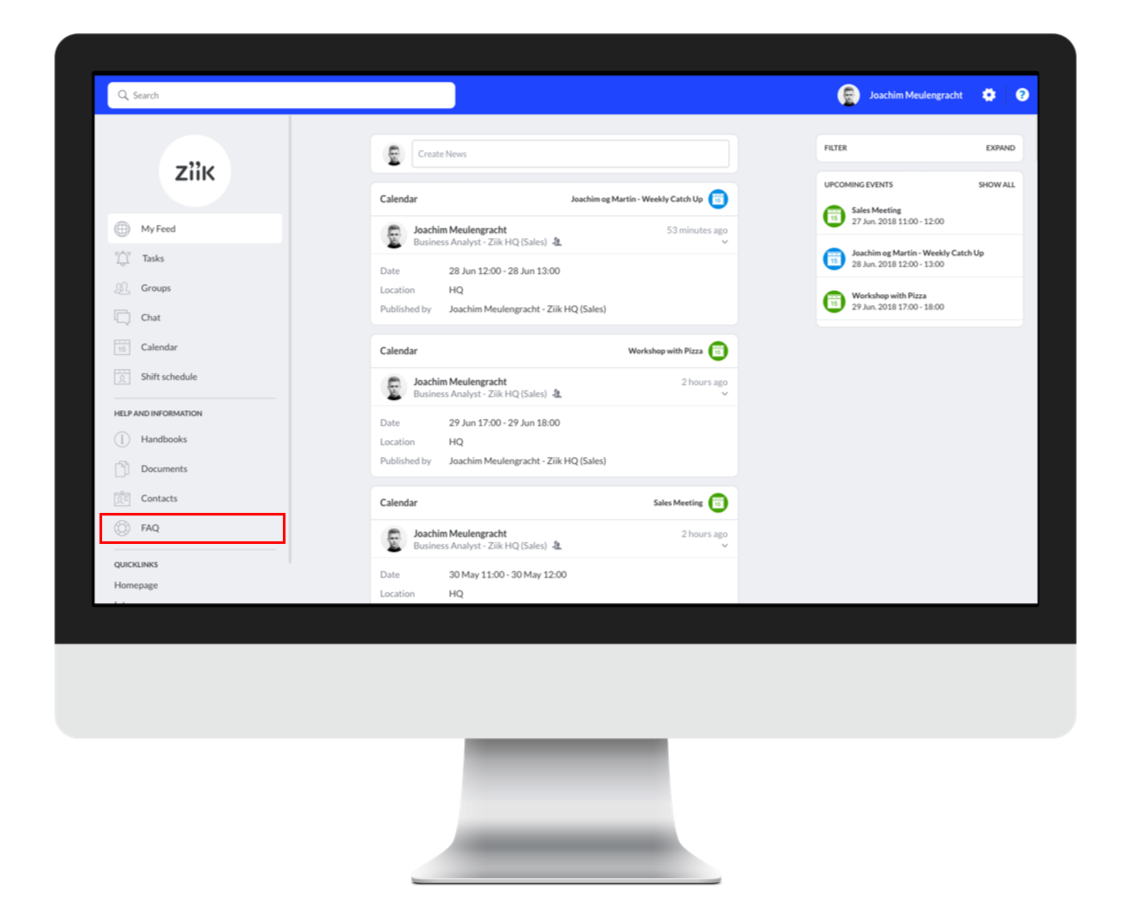 The FAQ utilities Ziik's hierarchy and permission control features, thereby ensuring that you will only be presented with those FAQs that are relevant to you.
How to use the FAQ
When you have accessed the FAQ, you will be able to click on a specific question to see the answer. You can also use the "Search" function to find an answer to a specific question.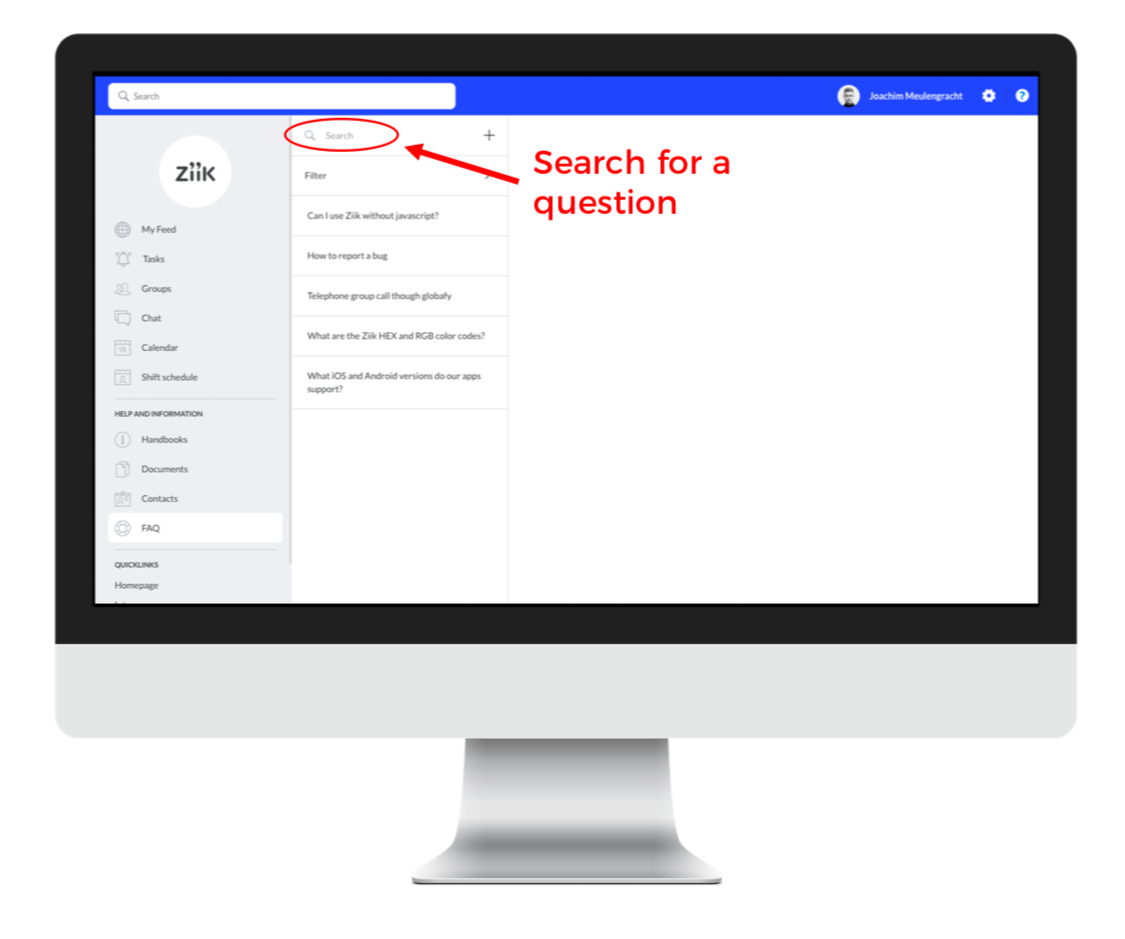 It is also possible to use the filter to find questions divided into different categories such as a specific department or work area. To use the filter, click on "Filter" located under the search function. You will then be provided with a list of categories.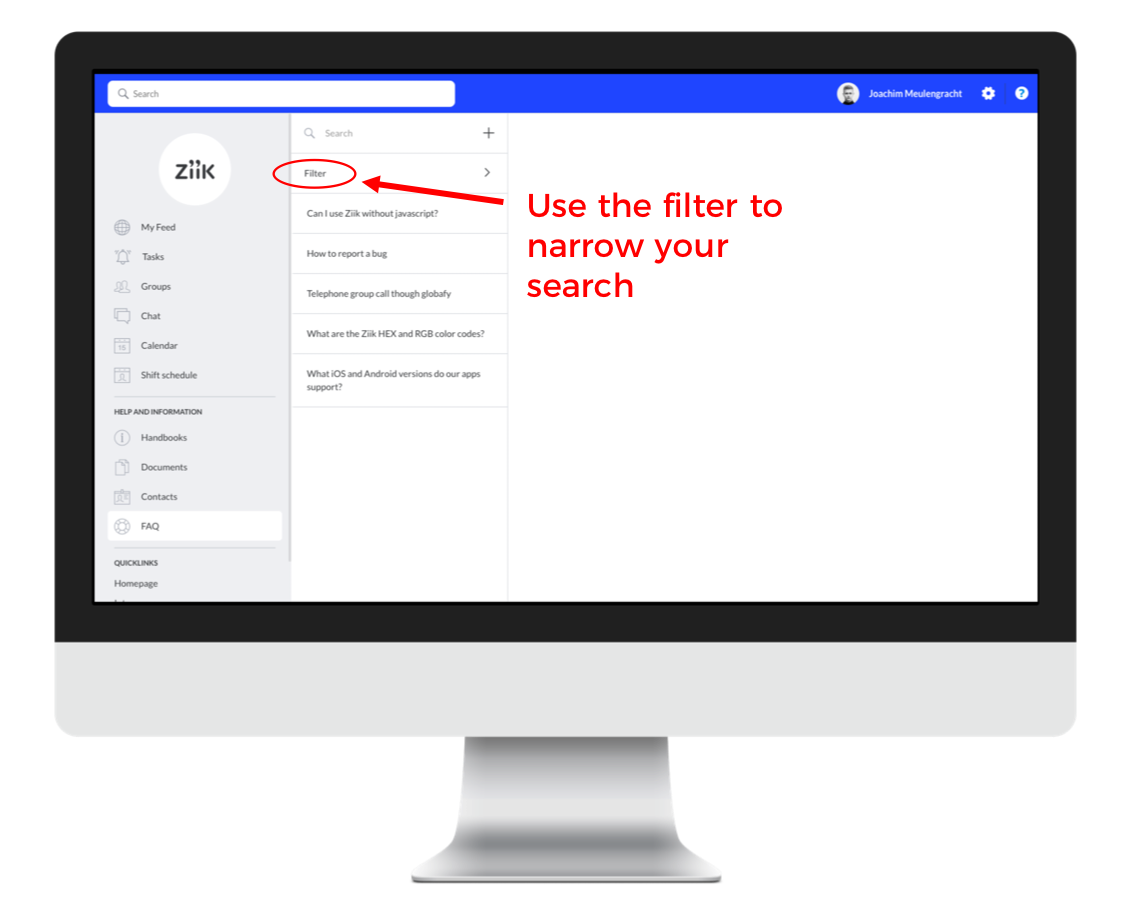 How to create a new question and an answer
When you have accessed the FAQ, you will be able to create a question. To add a question, click on the "+" icon in the top of your window.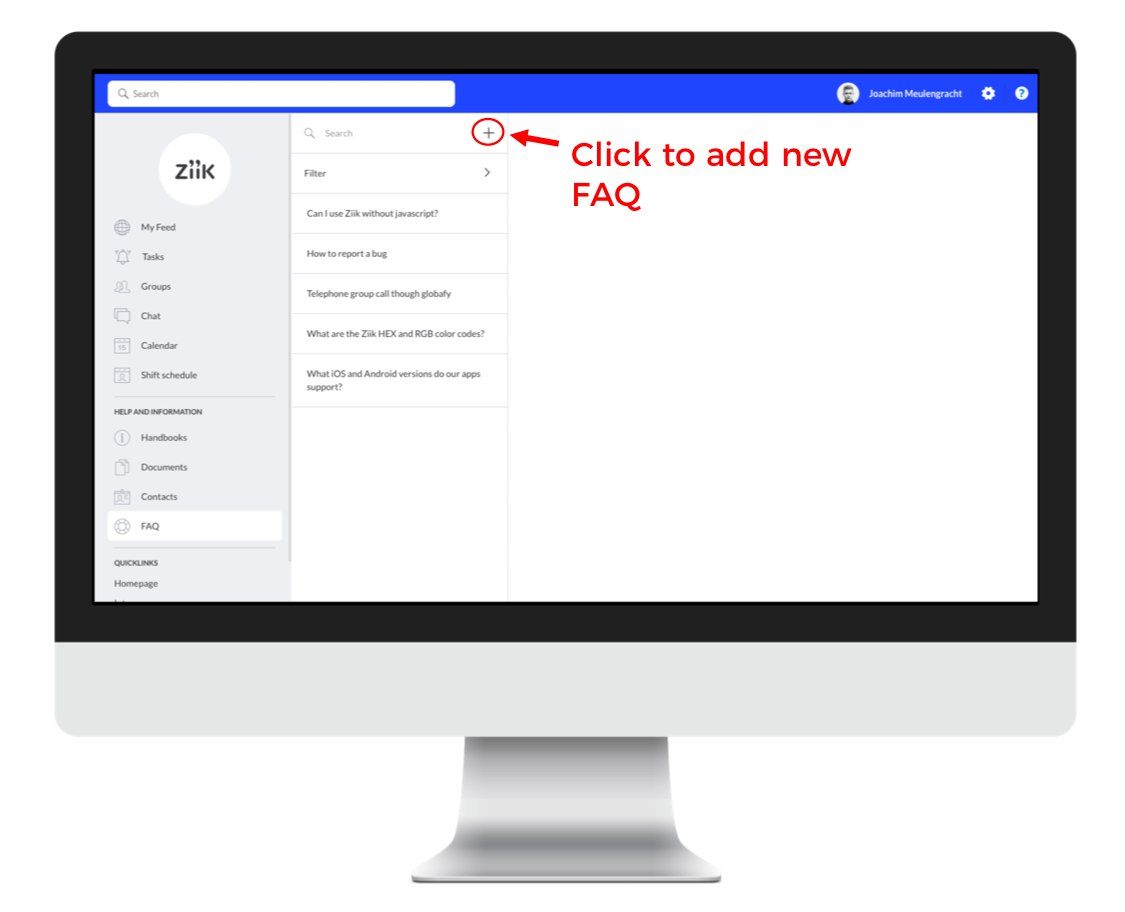 You will now be able to give the question a title, write an answer, set the permissions for which users will have access to the question, and which departments the question is relevant for. This means that you have the opportunity the share an FAQ either company-wide or only with a very specific group within your organisation.
Additionally, you will be able to attach files to the question. To attach files click on the light grey area with the document icon.
To publish the question, click on "Save".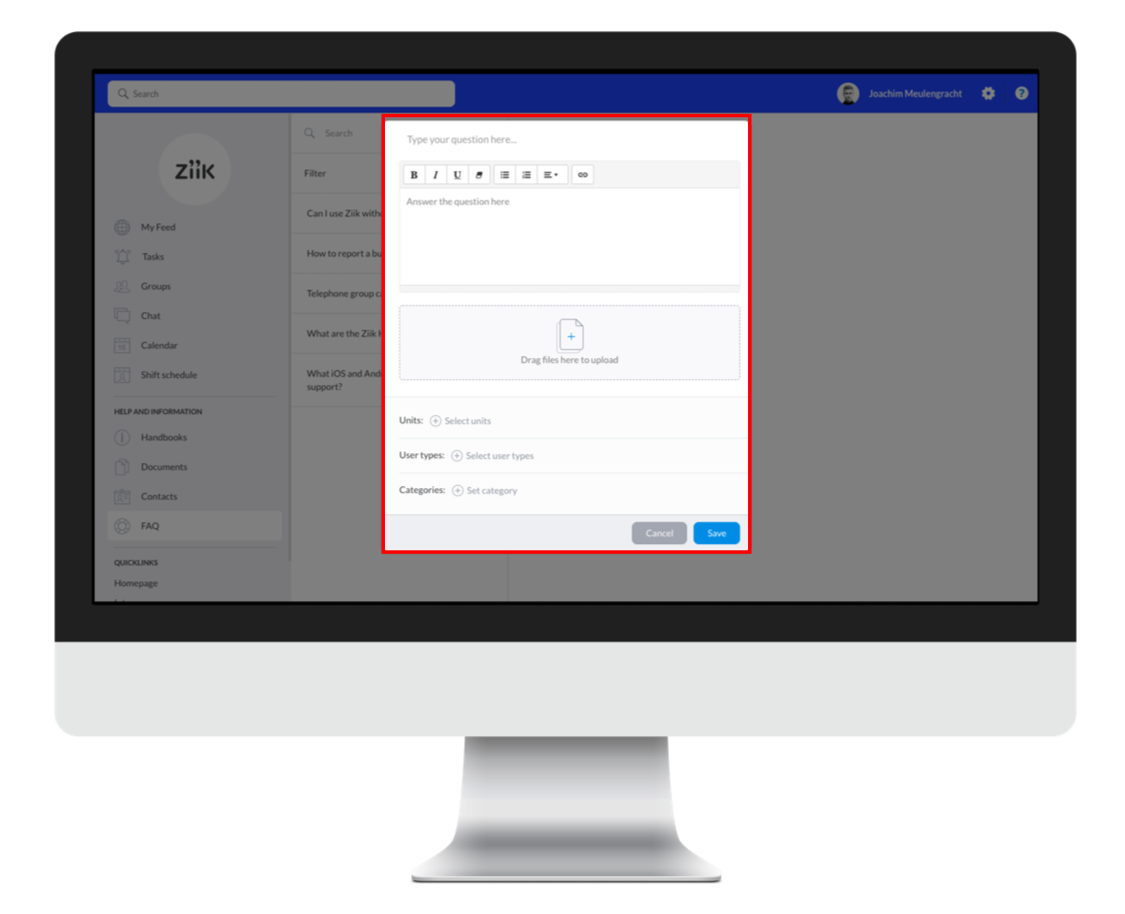 How to edit or delete a question
You will be able to edit a published question by accessing the question. Click on the "Edit FAQ" button in the top right-hand side corner. A new window will appear where you will be able to either edit or delete the question. If you edit the question, remember to click "Save".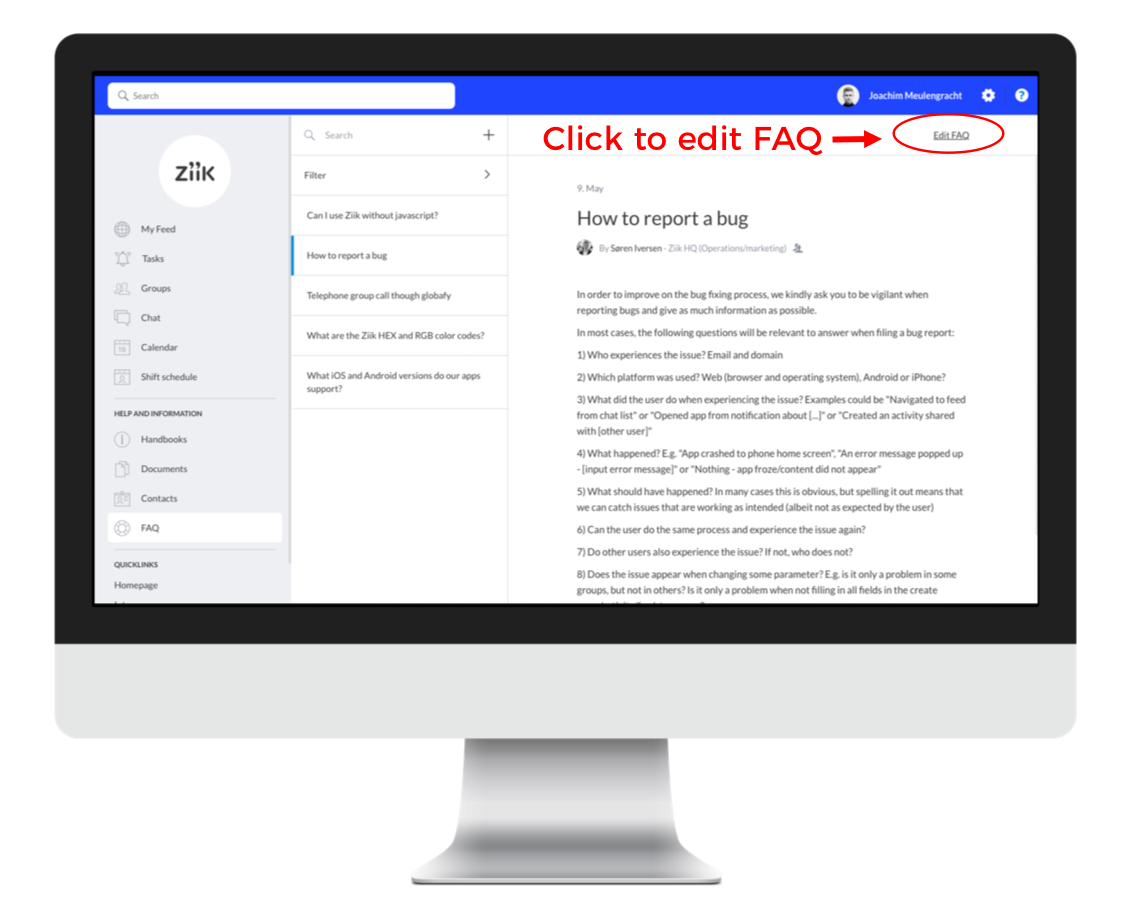 What's next?
The FAQ can be useful if you have questions that might not found in the Handbook. However, some questions will be published in your Handbook. To learn more about the Handbooks read this article How does Handbooks work.
If you want to learn more about the different User Types and Permissions read this article How to manage User Types and Permissions.
Feel free to read about how the FAQ works on a mobile device by reading this article How does the FAQ work (Mobile).