The simple shift schedule tool for your organisation.
The features on Mobile
On mobile, you can access the schedule to see your shifts as well as any available shifts. Additionally, you can make your shifts available for trade and take open shifts. You cannot, however, add new shifts to the system. To do this you will have to use the desktop application.
Accessing and viewing the schedule
To access the shift schedule you press the calendar icon at the bottom right of your screen. Once there, you will see that you can find both calendar activities and schedule. To ensure that you are at the shift schedule press schedule at the top.
When you have accessed your schedule you can now select one of three different view modes by selecting either of them from the menu bar at the bottom of the screen:
Day
My shifts
Available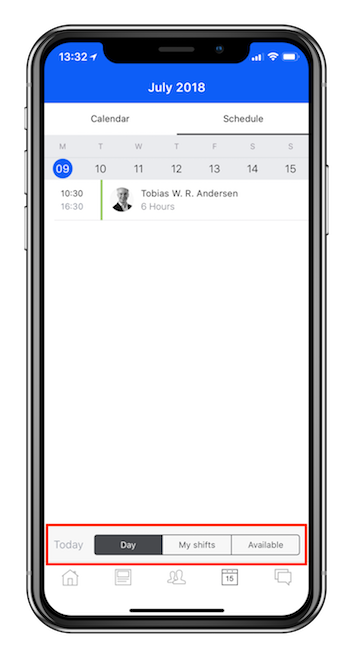 "Day" will allow you to view your shifts and those of your colleagues for a specific day. "My shifts" will show you a list with all of your shifts for a given week. "Available" does a similar thing, however, it simply shows all the empty shifts available for a given week.
Taking an empty shift
Once you have navigated to the available shifts, if any are available, they will appear as a list. To apply for an empty shift, you simply click it. If you have permission to assign applications, you will be able to do under "Applicants" . If you only have permission to apply for a shift, your planner will be notified and able to assign you the shift.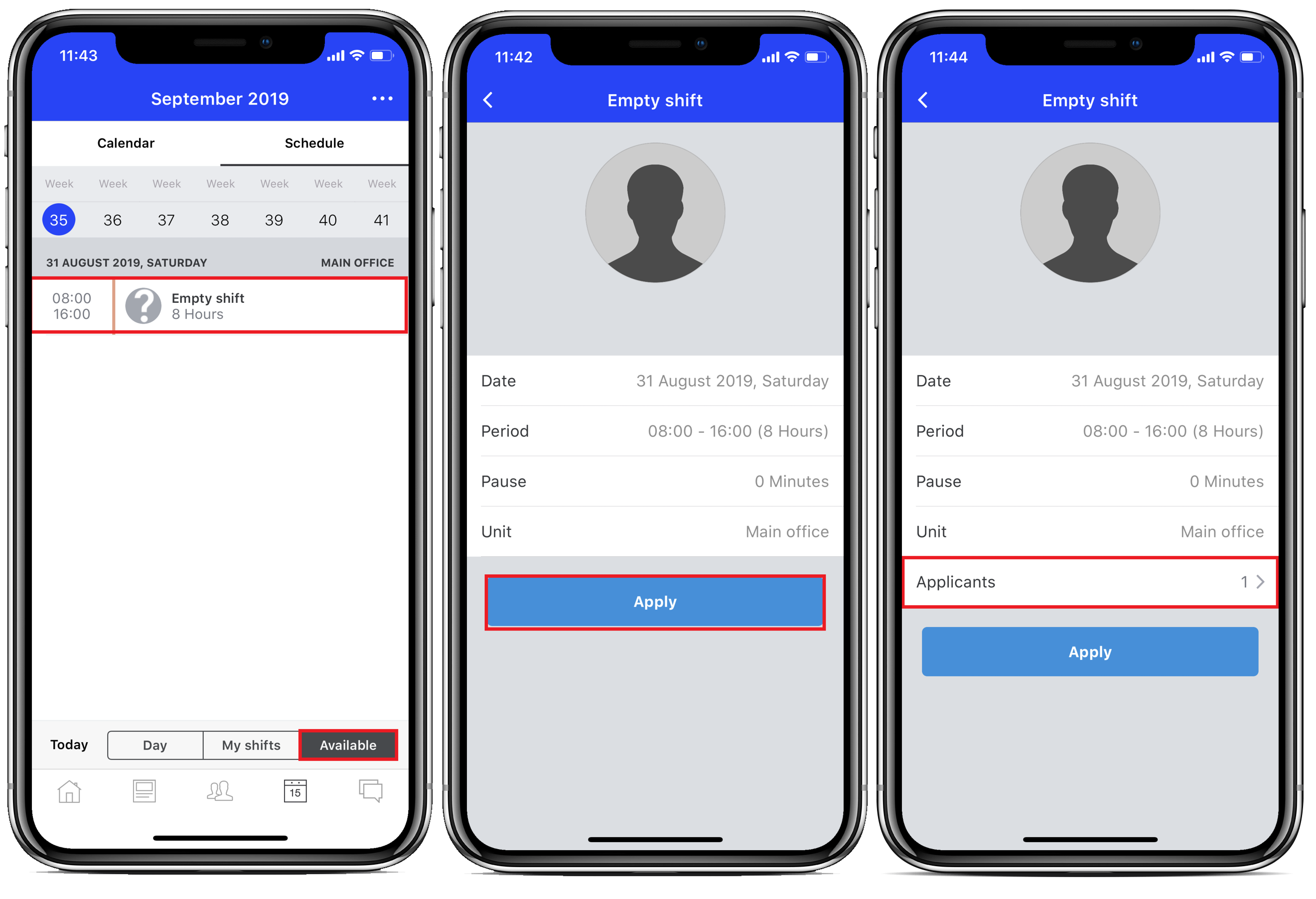 Making a shift available for trade
If your user type have permission to do so, you can open up a shift that you have been assigned to for trade. You do so by entering the shift you want to open up for trade and the you press "Trade this shift".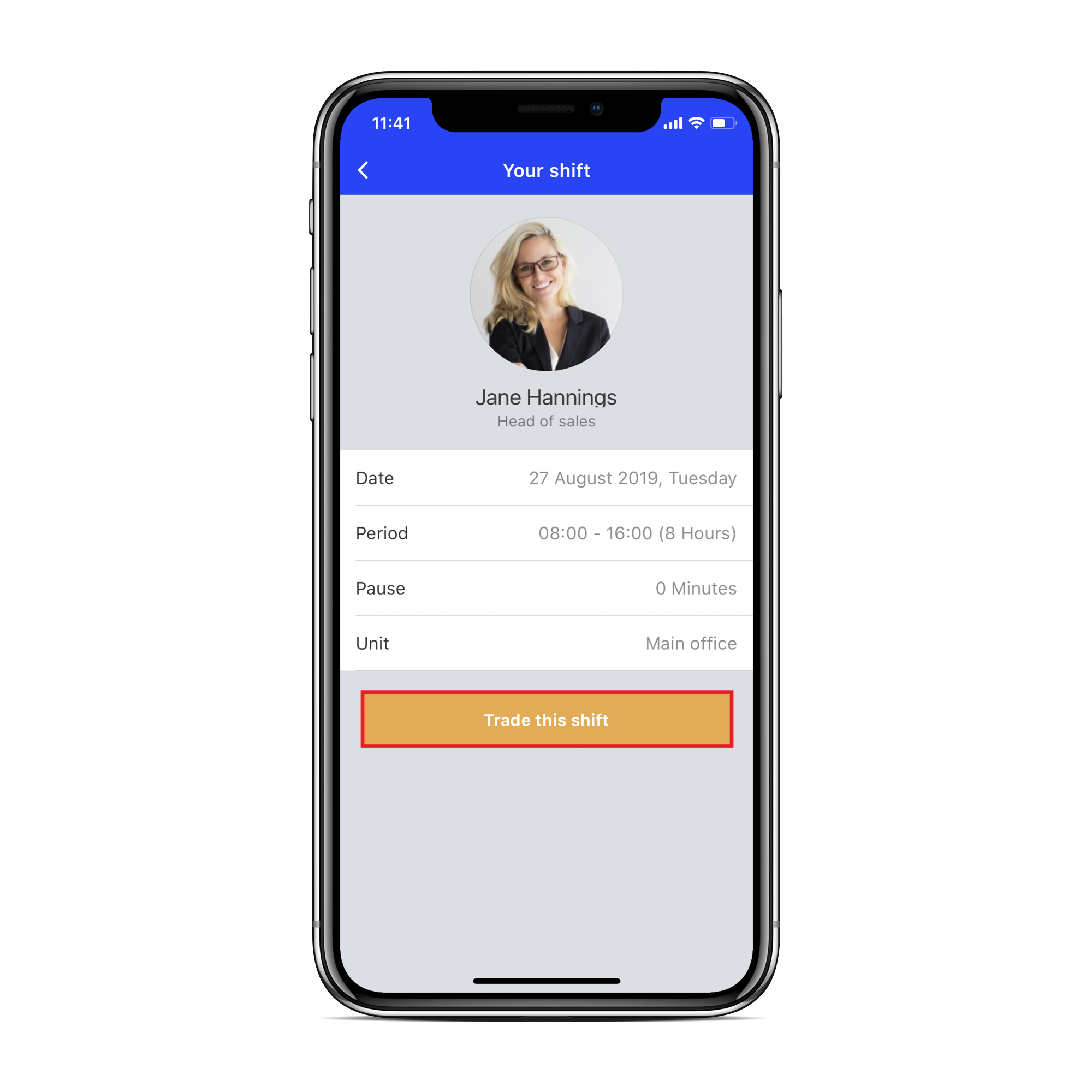 What's next?
The shift scheduling tool on your mobile allows you to get an overview of your shifts, open shifts to basically get an overview of when you will be working. Please observe that your permissions to use all features may be limited by the settings for your user type. Want to know more? Please read How Does the Shift Schedule Work (Desktop) and How to better use the Shift Schedule.