This article explains everything from how you delete a user, to how the data afterwards is GDPR compliant.
An important principle of the General Data Protection Regulation (GDPR) is the "Right to be Forgotten", a.k.a. "Data Erasure". This principle requires your company to be able to erase all data about a given employee, either because the data is no longer relevant to its original purpose or because the employee has requested it, something that is especially important when someone leaves your company.
Ziik makes the process of deleting this data about an employee easy. You simply have to delete a user in a single location and it will be removed from the entire workspace. Then, once the ensuing retention period has passed, the deleted user will be shown as anonymous user.
Please note that you are only able to delete users when using the desktop application. Furthermore, your user type needs to be permitted to create, edit and delete users in its own unit and below.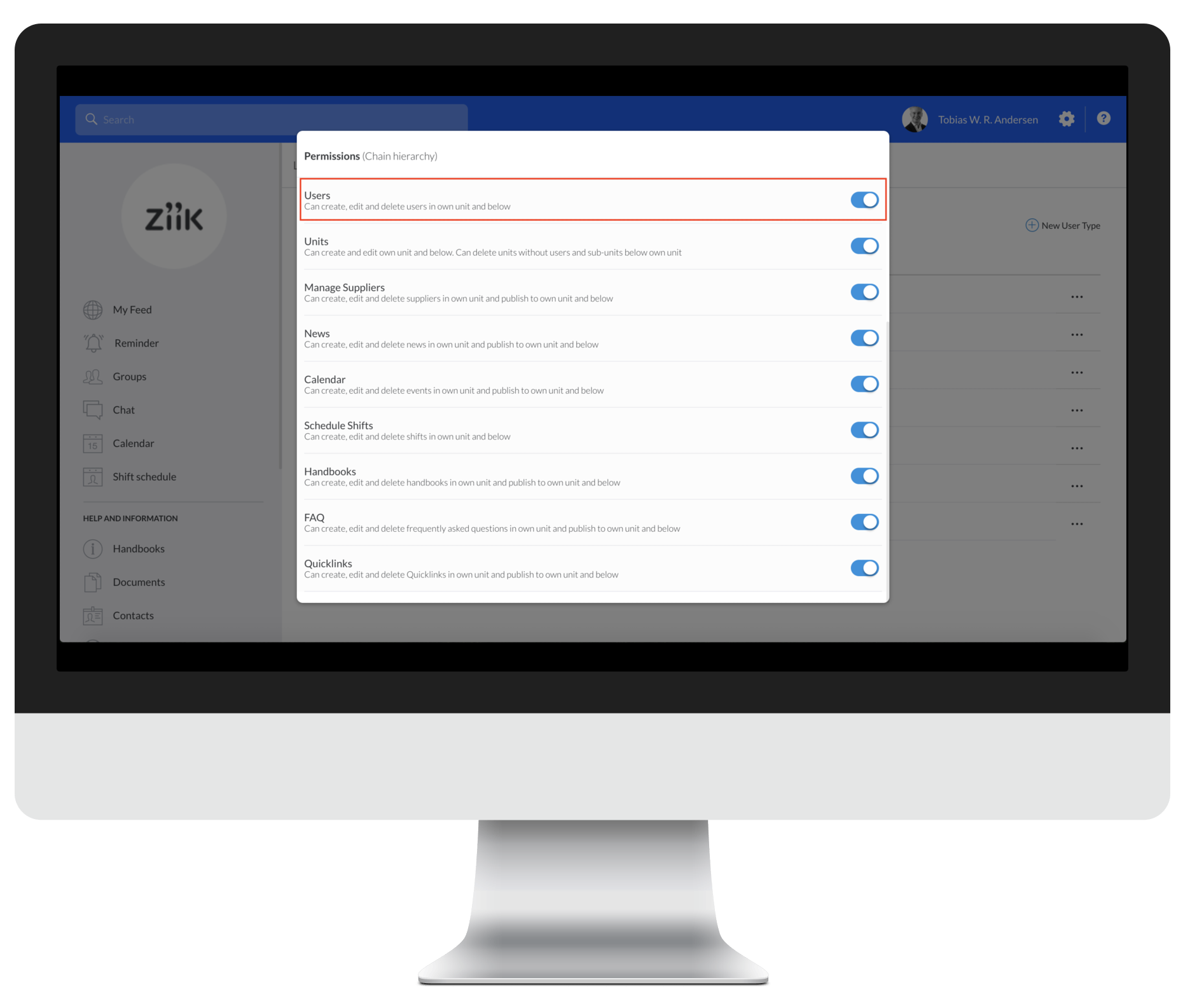 How to Delete a User
In case you need to remove a user you can do so by selecting his profile from the People grid in contacts. Once you've found his profile simply click "Delete account" in the top right hand corner. Doing so will prompt the system to ask you whether you want to delete the user without transfer or you want to transfer his content to another user. Now what does this mean?
To transfer content to another user simply means transferring the owner status of certain content from one user to another. It is important to note that the only content/data for which the owner status can be transferred is shared/public content. So even when you decide to transfer someone's content to another user, this user won't get access to the previous user's private messages, folder, and files.
Should you decide to delete a user without transfer, then their private files, folders and events will be removed from your workspace. Furthermore, the shared content which they have created (e.g. news posts, handbooks, FAQs, events and folders) will retain the deleted user as their author. Thus, once the retention period has passed and the user has been anonymised, all their content will be listed as "published by deleted user".
Even though this does not mean that this content is lost, it does mean that you run the risk of losing the ability of editing the author-less content. If the user that you are deleting has previously created content for a subunit and you do not transfer this content to a new user, then no user will be able to manage it. This is because the only users who can see the content in question are those that are part of the given subunit. And since users that belong to a subunit cannot edit content published by a parent unit they will be unable to manage it. The only users who can manage this content are those belonging to a unit higher up in the hierarchy, however, they cannot see it because it was only published in the subunit.
Now, if you instead transfer the about-to-be-deleted user's content to another user, this new user will take over the role as author, which will be displayed accordingly. This means that you avoid the problem of not being able to manage certain content. More generally, you might also find it helpful to have an assigned author who is responsible for a given piece of content, since this would mean that there is a point-of-contact for other user's to reach out to if they have questions or feedback.
What's Next?
Now that you have learnt how to delete users from your Ziik intranet you might also be interested in learning how to create new users and manage existing ones. For this purpose, we would recommend you our article How to add and manage users.
Furthermore, if you are interested in learning more about how Ziik can help you become GDPR compliant you can visit our website, where you will find an article on How an intranet helps you become GDPR compliant.