This article explains how you can choose which notifications you receive.
In order to manage your notification settings you'll first have to go to your personal profile. Once there you'll see a bar across the top of it with three tabs. Simply click the notifications tab to get started.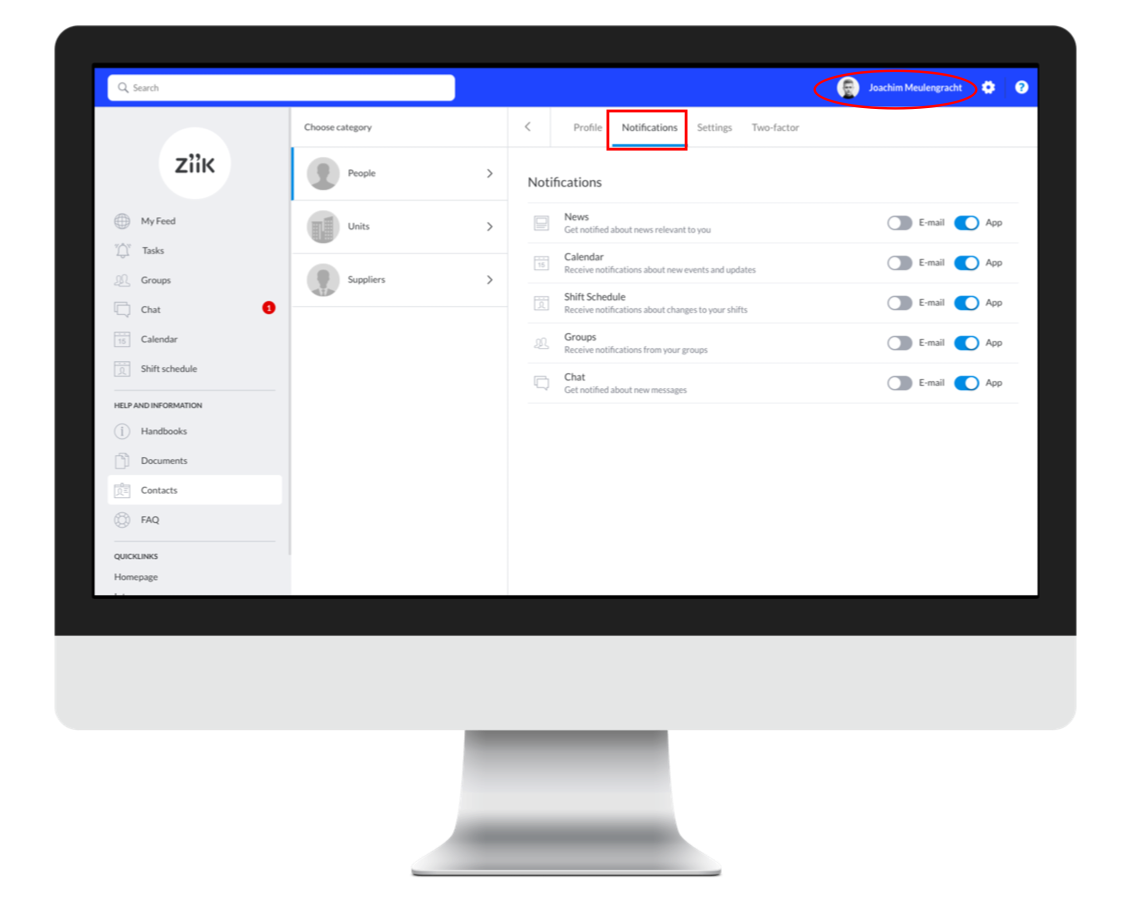 Ziik allows you to make two choices regarding your notifications. Initially, you can choose which modules you want to receive notifications from. Additionally, you can decide how you want to receive them, i.e. whether you want to receive notifications via email or through the app (or both).
When do you receive notifications
You can receive notifications from all of Ziik's communication tools. These include:
The News Feed
The Calendar
The Shift Schedule
The Groups
The Chat
You'll receive notifications from the modules you've selected and over here you can read when you receive them. This means that the notifications you'll receive could include things such as chat messages, new events added to your calendar, or news posts.
How to manage your notification settings
When you've arrived in your notification settings you'll be able to either enable or disable notifications from your news feed, your calendar, your chat etc. Simply click the slider for the notifications to you want to either receive or not receive to make the change. If the slider is blue you'll be receiving notifications and if its grey you won't be receiving notifications.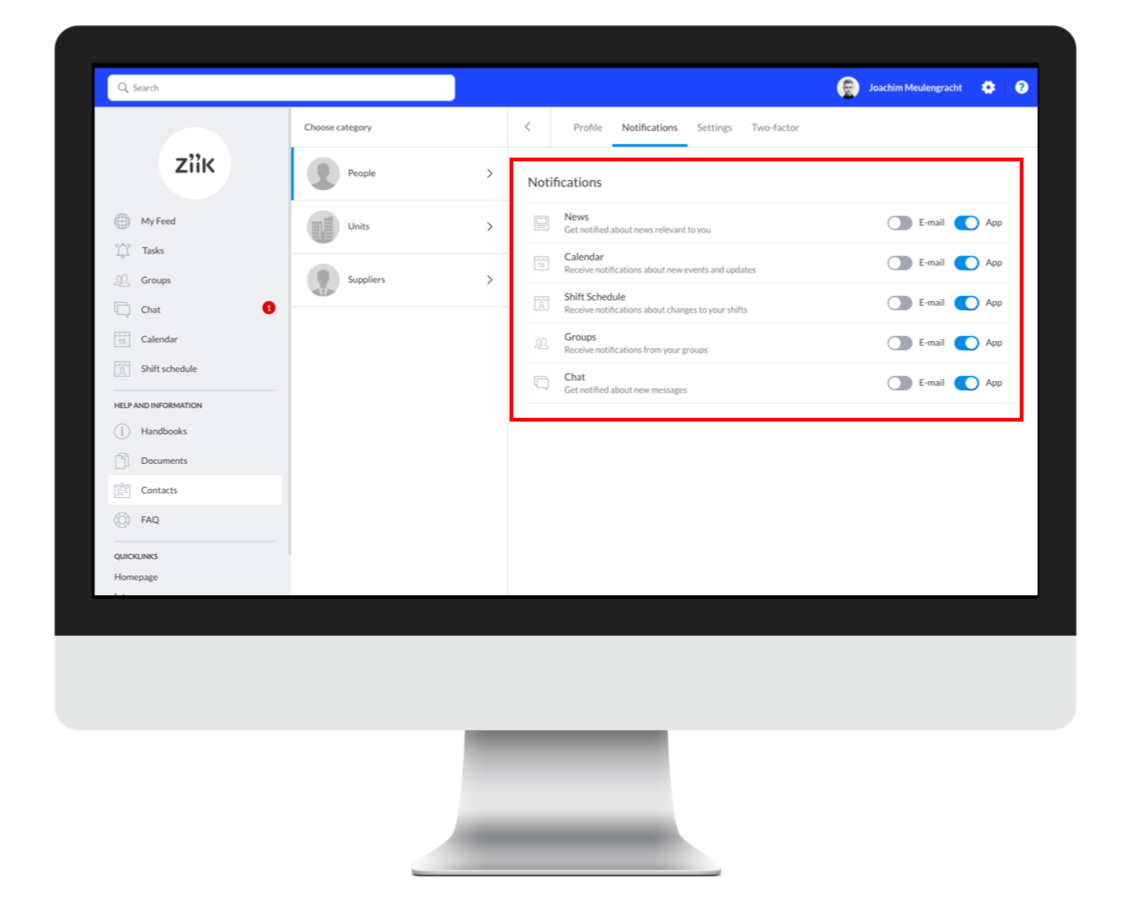 Ziik has an autosave feature which will automatically save any changes you've made to your settings.
How to manage your notification settings in the mobile app
If your out and about you'll also be able to edit your notification settings on the go. Simply go to your personal profile and select the notifications tab. Here you'll be able to change your settings much like you can while using the desktop app.
Please remember to ensure that you've also enabled notifications from Ziik in the settings of your smartphone.
What's next?
If you want to learn more about how to edit your settings such as personal settings read this article How to manage my personal settings or how to change your password How to change my password. It might also be relevant to learn about how to change your language How to change language within Ziik.