The Personal Settings module is where you can change your personal settings such as date of birth or if you want you birthday to show in the calendar. It is not possible to edit your date of birth when using your smartphone.

How to manage your Personal Settings when using your computer
To manage or edit your Personal Settings, click on your name in the top right-hand side corner and then on "Settings" in the top of your window.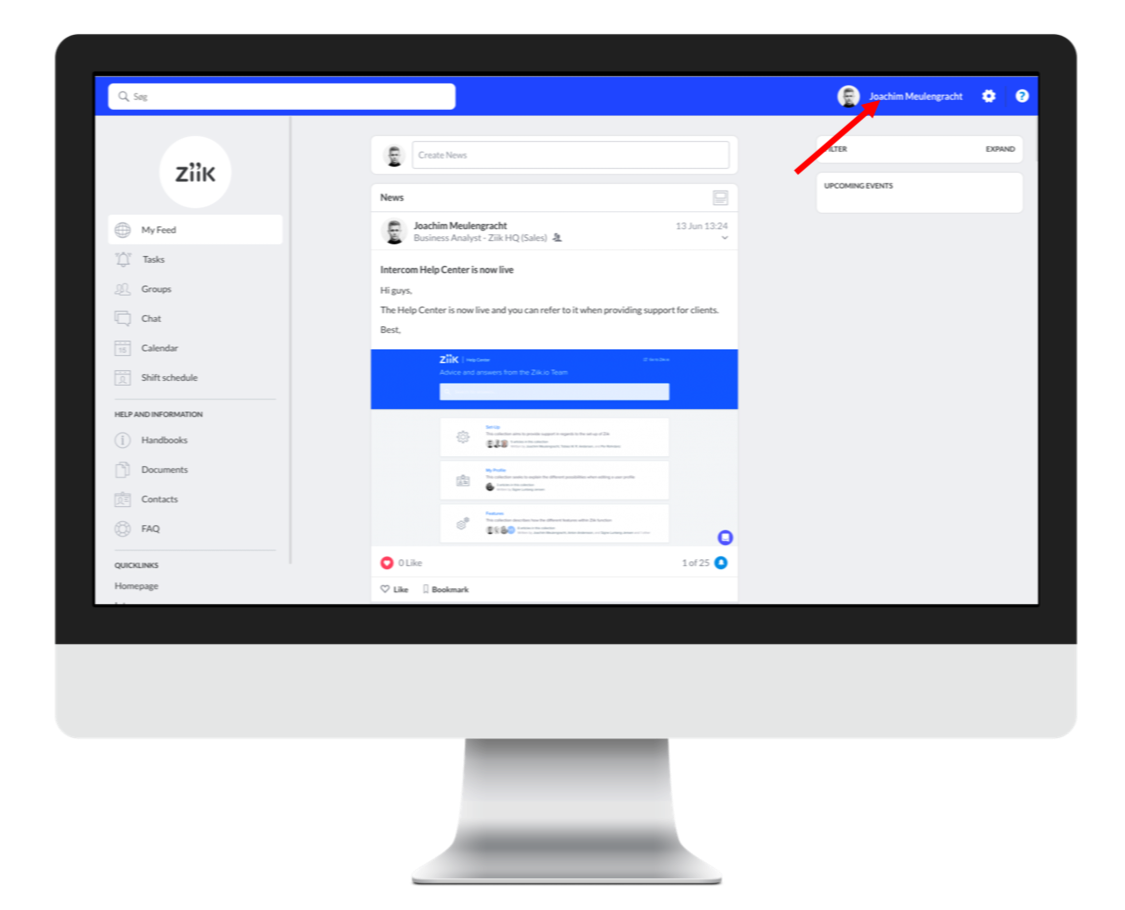 To manage and edit in your personal settings you simply enter the relevant information in the text boxes. The system will automatically save any changes you make.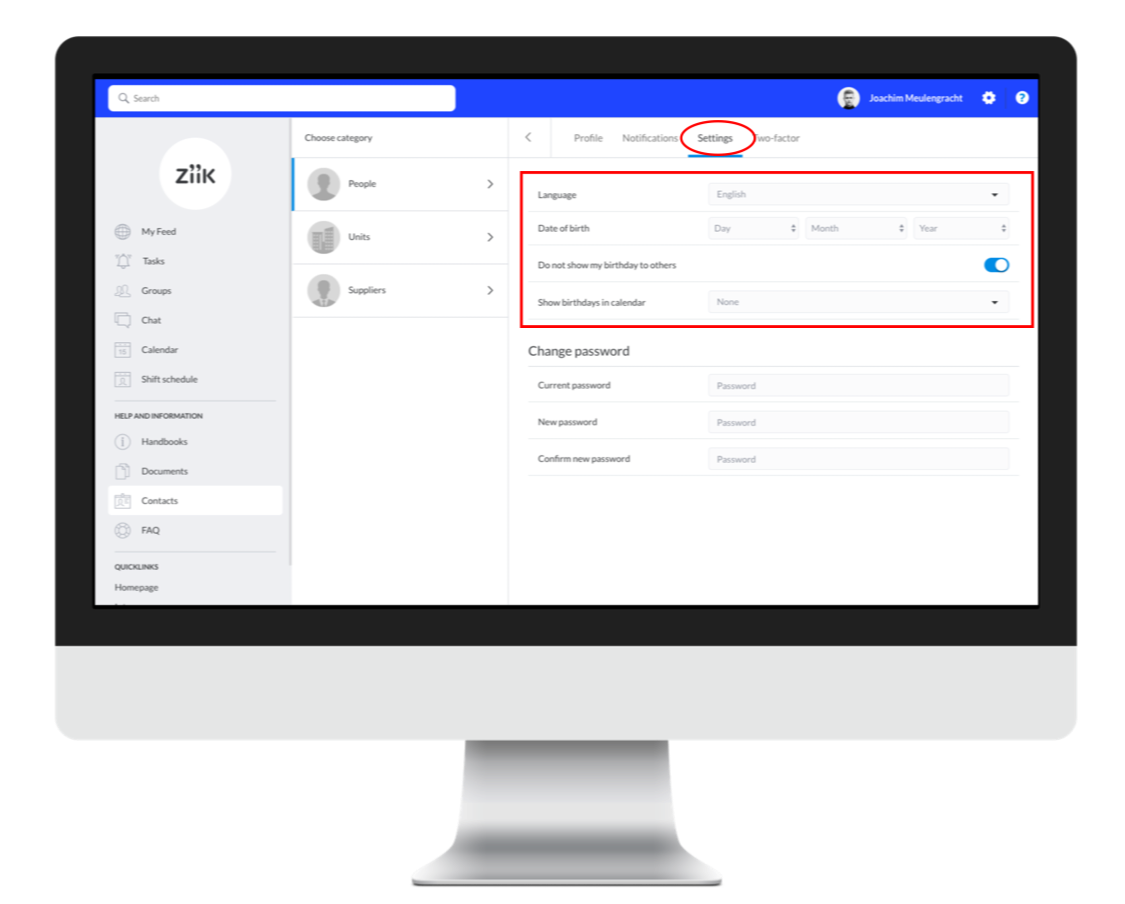 What's next?
The Personal Settings will allow other users to have more information on you such as your date of birth. If you want to learn more about personal information read this article How to manage my notification settings. It might also be relevant to learn about how to change How to change my password or How to change language within Ziik.