Whether you are looking to switch between workspaces you have previously accessed from your smartphone or are instead looking to log into a new workspaces, the process is quick and simple.
---
In either case, you will have to first go to your home menu, which you find by clicking the little house in the bottom right corner of the screen. Once you have found it, you will then have to swipe right.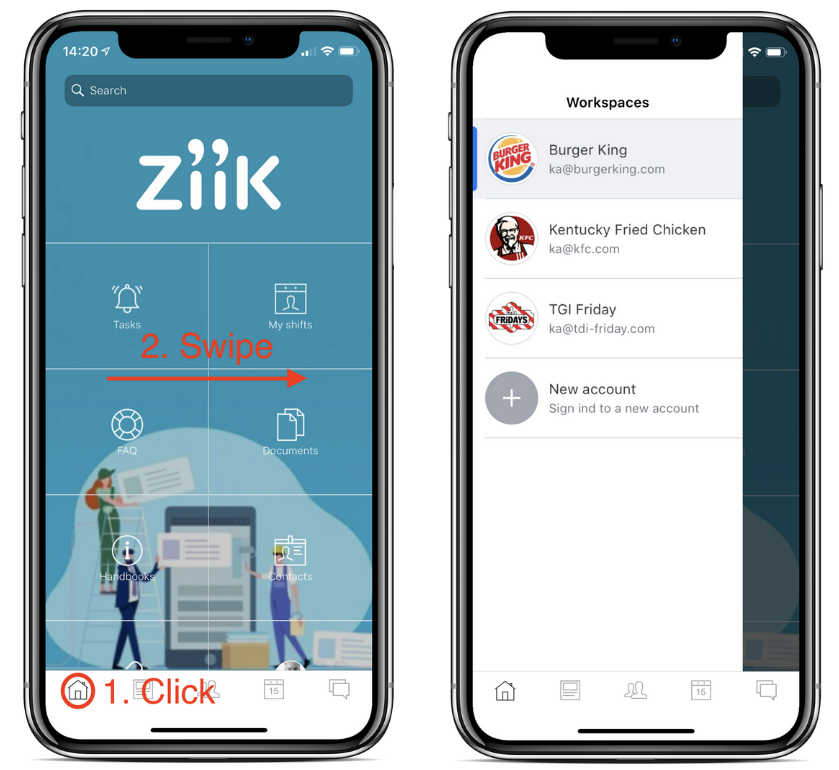 Adding New Workspaces
If you are looking to add a new workspace you can do so by clicking "new account". First, Ziik will ask you to tell it what the domain of your desired workspace is.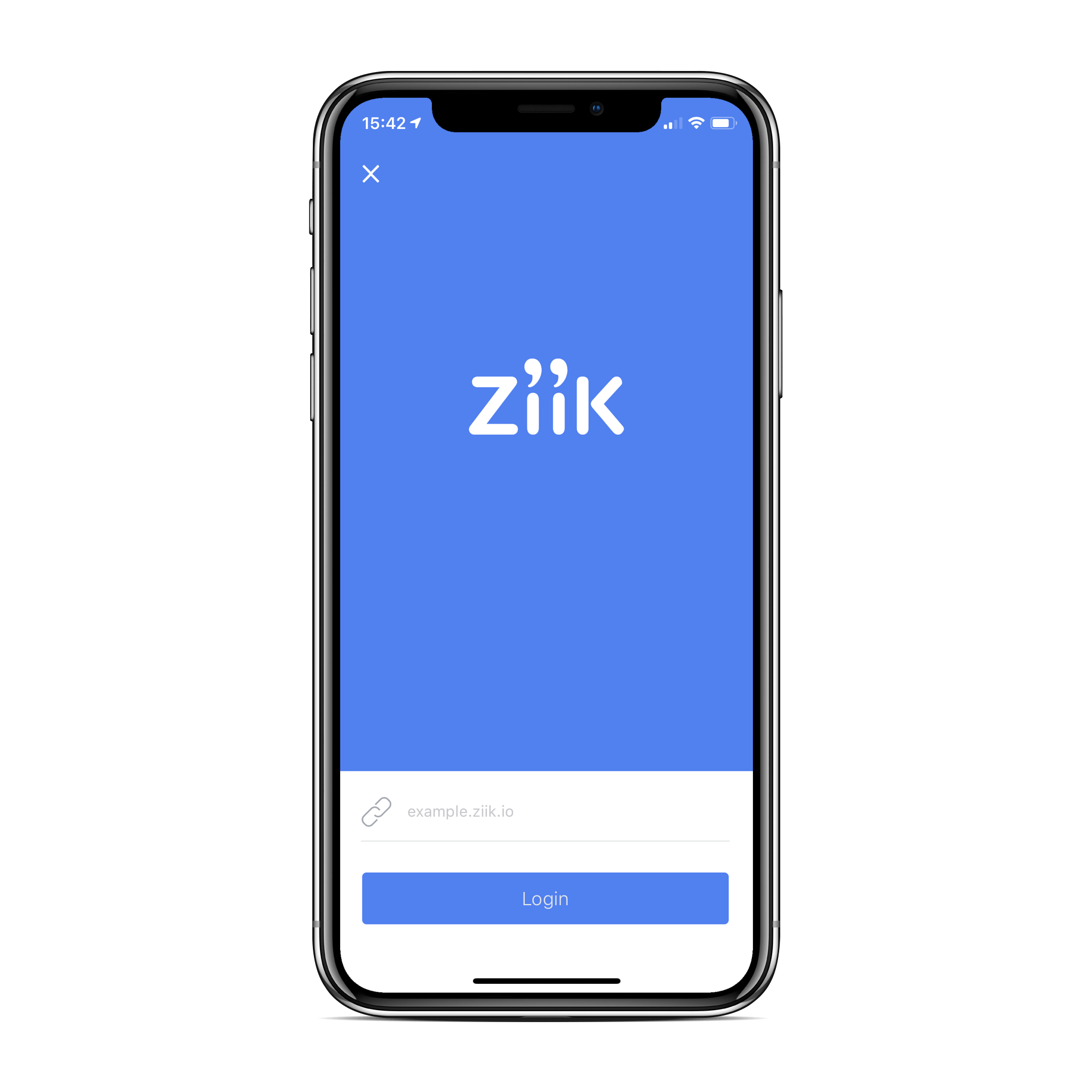 Next, you will be ask to enter your account details, i.e. the e-mail address and the password associated with your account for the workspace specified previously.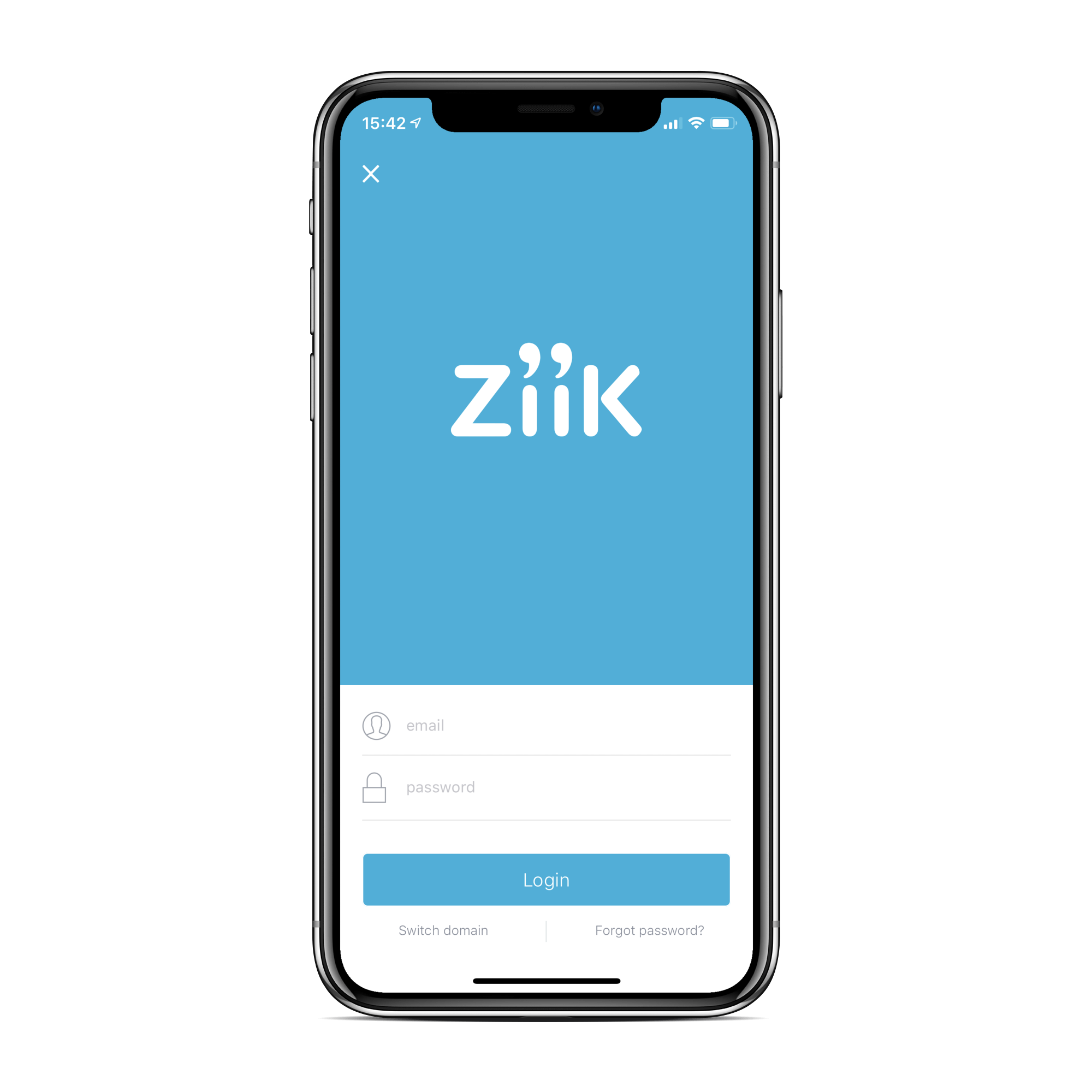 Once you have done this the first time Ziik will remember the workspace and add it to your list of previously visited workspaces.
Switching Between Previously Visited Workspaces
In order to switch from your current workspace to one that you have visited previously you only have to perform two actions. While on the home menu you (1) have to swipe left and then (2) select the workspace you want to access from the list that will appear.
What's Next?
Now that you have learnt how to switch between different Ziik workspaces on the go, it might be useful for you to learn how to change your password since you might be interested in ensuring that you use the same password for your different workspaces. Alternatively, you might be interested in reading about how to manage your personal information that you display on your different profiles.