This article explains how Ziik's notifications works.
Notifications are the way to make sure that information gets spread and read quickly. It is fundamental to the Ziik mobile app as well as the desktop version.
However, to avoid the "social noisy" affect that today makes people disregard notifications, we have made sure that each notification received is relevant for the user.
When
Below you will be able to see when you receive notifications: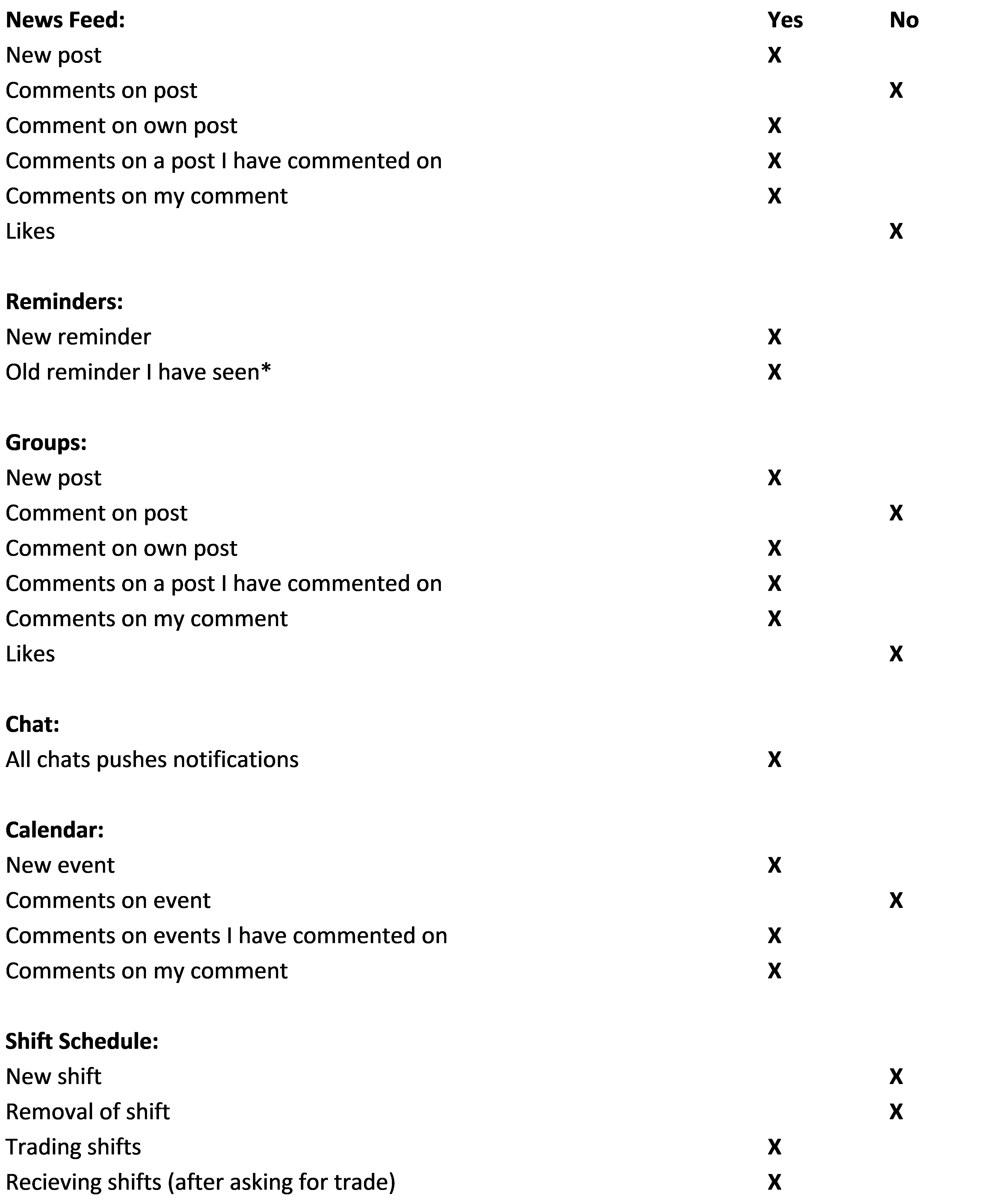 *All reminders will keep showing as unread notification until they have been confirmed.
Why
Ziik has evaluated the amount of notifications you receive on social media and similar tools and evaluated when it is actually necessary to receive a notification. With the purpose of being more informed, there is no need to get notifications for such functions as likes. Even though like is a great way to engage with a post, it only creates "noisy" effects for the user, and increases risks that a commented might have been missed.
Furthermore, none of the information tools currently holds any notifications, this due to information being updated quite often and therefore increases a notification count which might be useless. For example, if I would update a word in a handbook.
If an update is vital, go ahead and use the group posts or news post to make sure that nobody misses it!
Control
You are able to control your notifications under . We recommend that you advice your colleagues to keep all mobile notifications on to ensure that nobody misses out on any company information!
As a default, email notifications are off and all app notifications are on.
The desktop version always pushes notification once you are on your Ziik site.