This article explains how to create and manage posts in Ziik.
Topics in this article
---
Permissions
There is different ways to share a post in Ziik. Here is how permissions determine what users can do.
Share in a group - When you are a member in a group you can create posts. Some times group admins may set up groups that are used for information purposes only. In such groups you may not have the option to create posts. Users with the permission Can create groups can invite members to join.
Share with organization - This permission would typically be reserved to users at the head-office for announcements. Users with permission Can edit posts can share these with the organization.
Create events - This feature is attached to the post and requires a separate permission. Only users with the permission Can Edit Events can create events.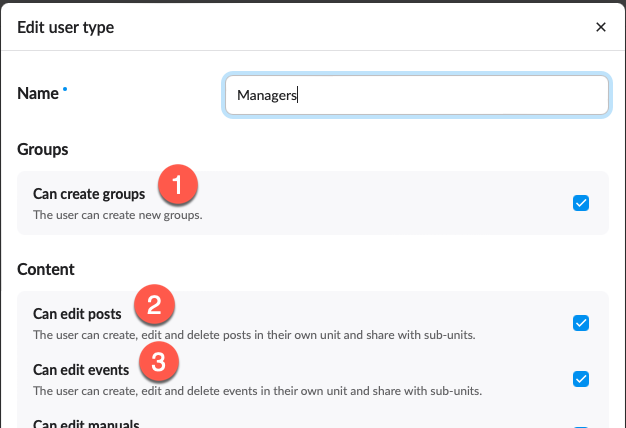 Remember that only admins can set permissions. For more information go to About Permissions.

---

Create post
Go to the top of your group Feed to start creating your post. If you have the permission to share posts with your organization you can also start creating a post from the main Feed.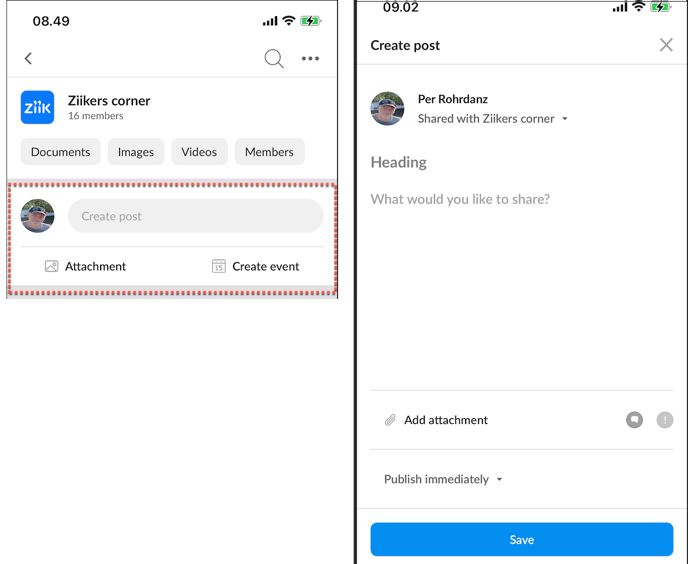 ---

Share
Open this panel if you want to change the selection.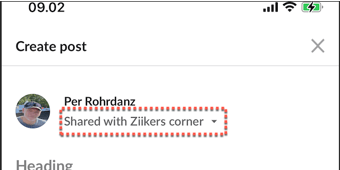 The options available depends on your permissions and which groups you are a member of.

Share with organization
This sharing option is typically reserved to the head office. The default setting is your unit and all its sub-units.


Share with group
You can post directly in a group or select one of your other groups if needed.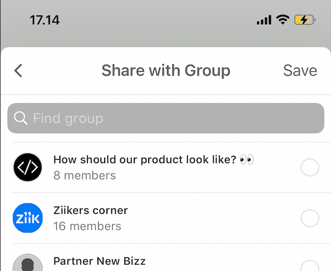 ---

Interaction
You have the following interaction options for your posts.

Allow comments
You can decide whether users can make comments on your post or not.

Highlighted
A post can be flagged as highlighted. When a post is highlighted it cannot be marked as read in the Notification Center before the user has seen the post.




Request read confirmation
You can ask users to confirm that they have read your post. The post will be marked as "awaiting reply" and cannot be marked as read in the Notification Center until the user has replied.

---

Publish
You can publish now, save as a draft or schedule your publishing time.


Publish now - Default setting.
Save as a draft - Unselect publish to save as a draft.
Schedule publishing - Set the desired date and time for publishing of the post.
Deletion - Set deletion date if you want the post to be removed and permanently deleted after a period of time.

---

Options
Once you have published the posts the following options will be available from the menu subject to permissions.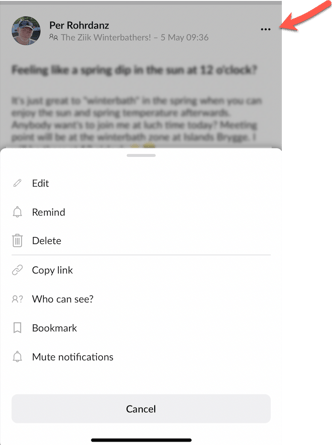 Once posts are published you can access the options available by clicking on the three dots.

Edit - Edited posts will keep their position in the feed as the publishing time will remain unchanged. Users will not be notified when a post is edited.
Remind - Notifying all users again. The post will keep its position in the feed as the publishing time will remain unchanged. The reminder notification will go to the top in the notification center.



Delete - Users with permissions can delete posts. Admin can delete posts in groups. Users can delete their own posts in groups.
Copy link - Users can copy the link to the post to their clipart. Only users that the post has been shared with can access the post via the copied link.
Who can see? - Any user can see who the post has been shared with by clicking on "Who can see?"
Bookmark - Bookmarked posts can be selected in the Feed
Mute Notifications - You can mute a posts for further push notifications on comments, replies and mentions on that post. Notification will still be available in the Notifications Center.

---


Create Event
Creating an event is an extension to create post. Only users with permission can create events.

Creating an event is more or less identical to creating a post with the following additional options:

Date / Location
Obviously a date picker and a field for location.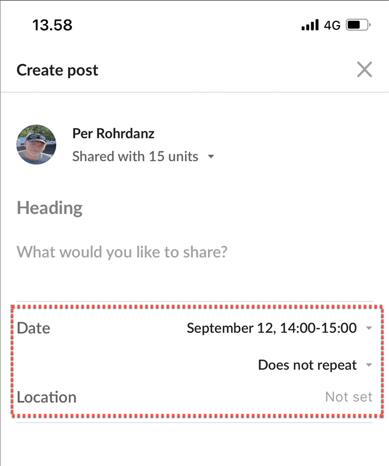 Show in feed and notify
Some times you may create events where you don't want to inform people right now. Events will appear in the event list anyway. As default events are shown in the feed.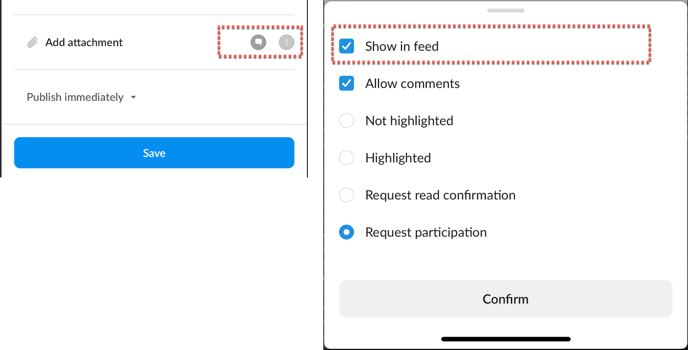 Request participation
In events you can ask users to confirm if they participate or not.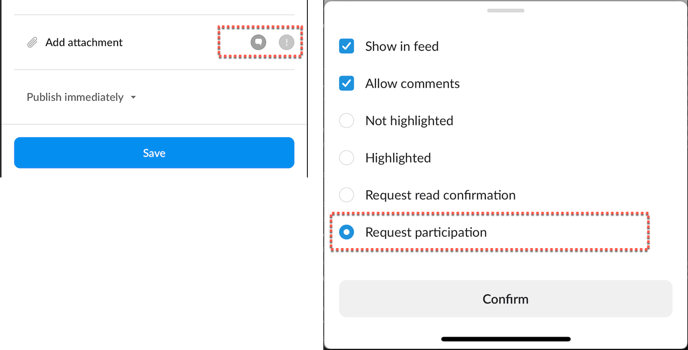 Note! If you ask users to confirm their participation, the notification will remain in their Notification Center until they have confirmed their action.