Ziik's search enables you to quickly find the information you are looking for.
General Information
Ziik offers a powerful search engine which makes it easy to search for work information. All content is indexed and advanced filters ensure that Users see what they need to see and not more. The use of AI technology helps the user to quickly find relevant search results based on individual usage patterns.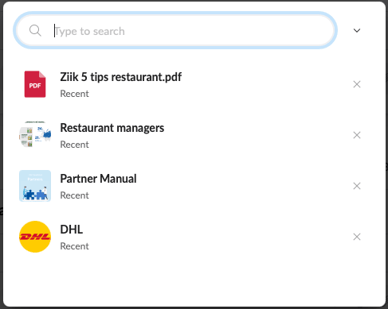 Searching in Ziik
Press the search icon in the top bar to open the search panel
Start searching by entering typing the first letters in the piece of content that you are looking for.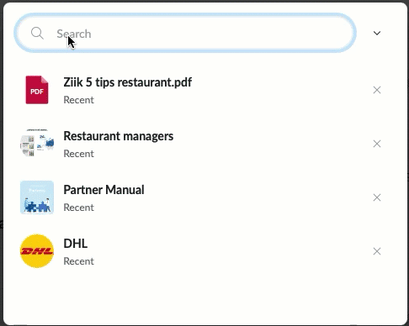 You can also narrow your search results filtering on content type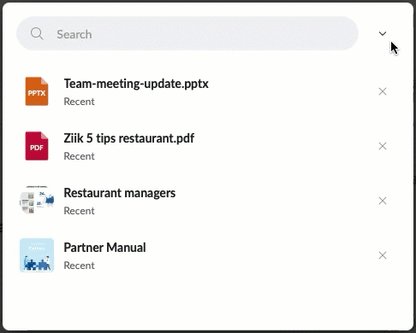 In fact it's easy and rocket fast! The best way is to try it out for yourself 🙂