Manage administrators and deactivated users in your platform.
---

Topics in this article
---

Go to the User Administration via the admin panel.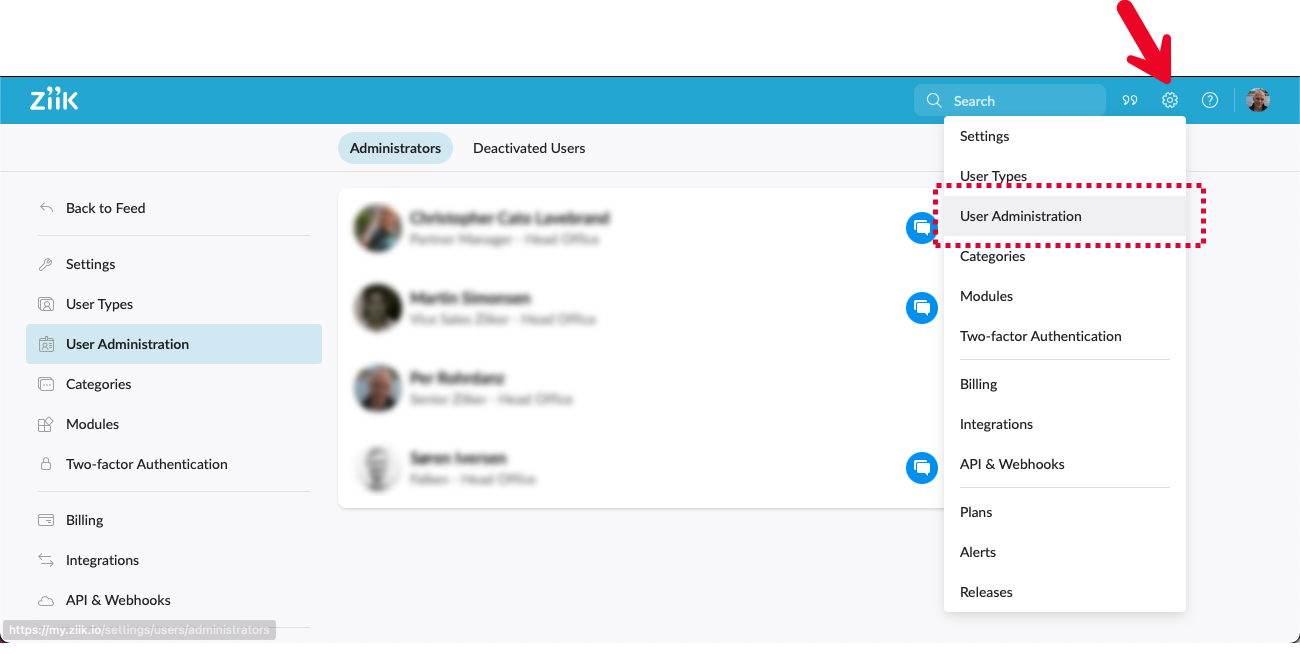 ---
Administrators
You can easily see who are platform administrators.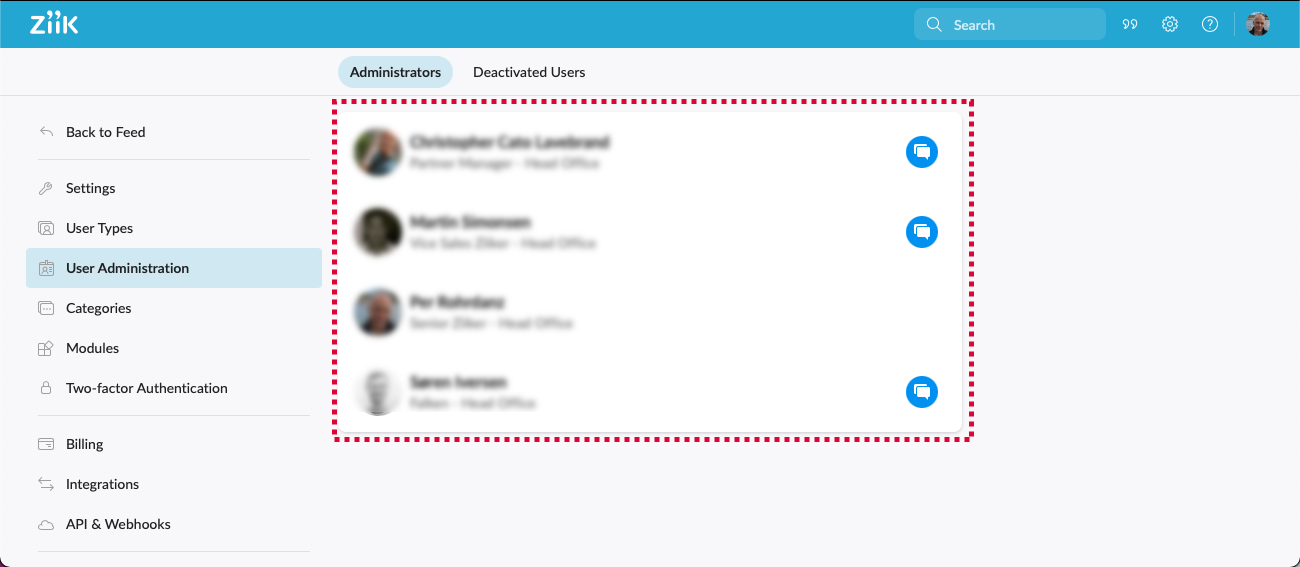 Only Administrators can make other users Administrators or remove Administrator permissions from Administrators. Go to edit on the users profile to change administrator permissions.




Note! It is not possible to remove an administrator in Ziik if it is the only administrator.
---
Deactivated users
If you manage your users through integration with another system, which holds the master data, deleted users will be "soft deleted" in Ziik. This mean that you will find them in the list for deactivated users for a period of 30 days after which they will be permanantly deleted.

Transfer User's content to another User
If you wish to transfer deactivated users data to another user you will need to
Go to Users personal profil and start deleting account


Delete account or transfer content to another user


Select the user content should be transferred to and start transfer




Note! If there is no need for transferring content to another user you don't need to delete the user manually as users will be automatically deleted after 30 days.