This article explains how you can set-up categories in the platform to create an overview and help users easier find the information they are looking for.
Categories is a useful tool to organise information and create an overview, which can help users quicker find information in your platform. Only Platform Administrators can create and manage categories.
Types of Categories
You can create categogies in the following modulet:
Go to Categories via the administration panel to get started.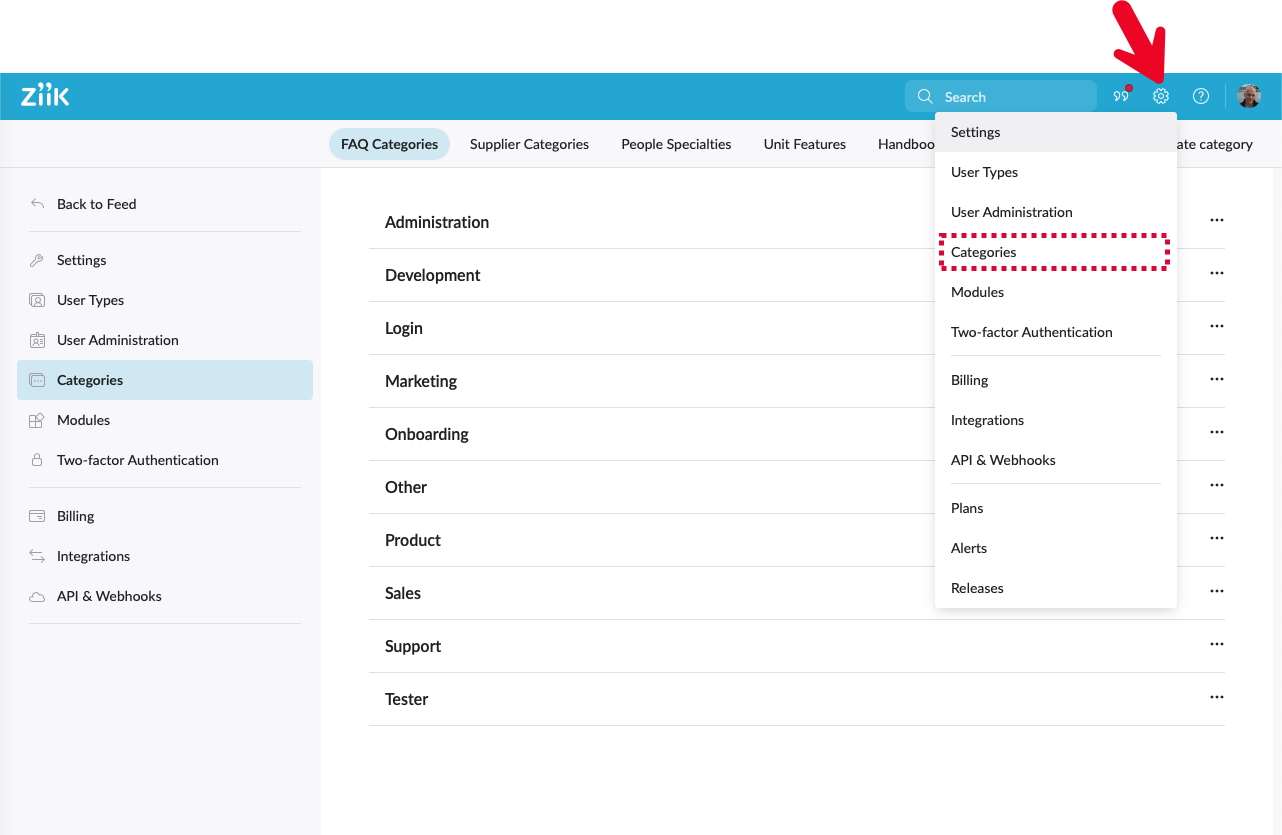 Creating a Category
Press "+ Create category" to create a new category. Name the category and press "Save".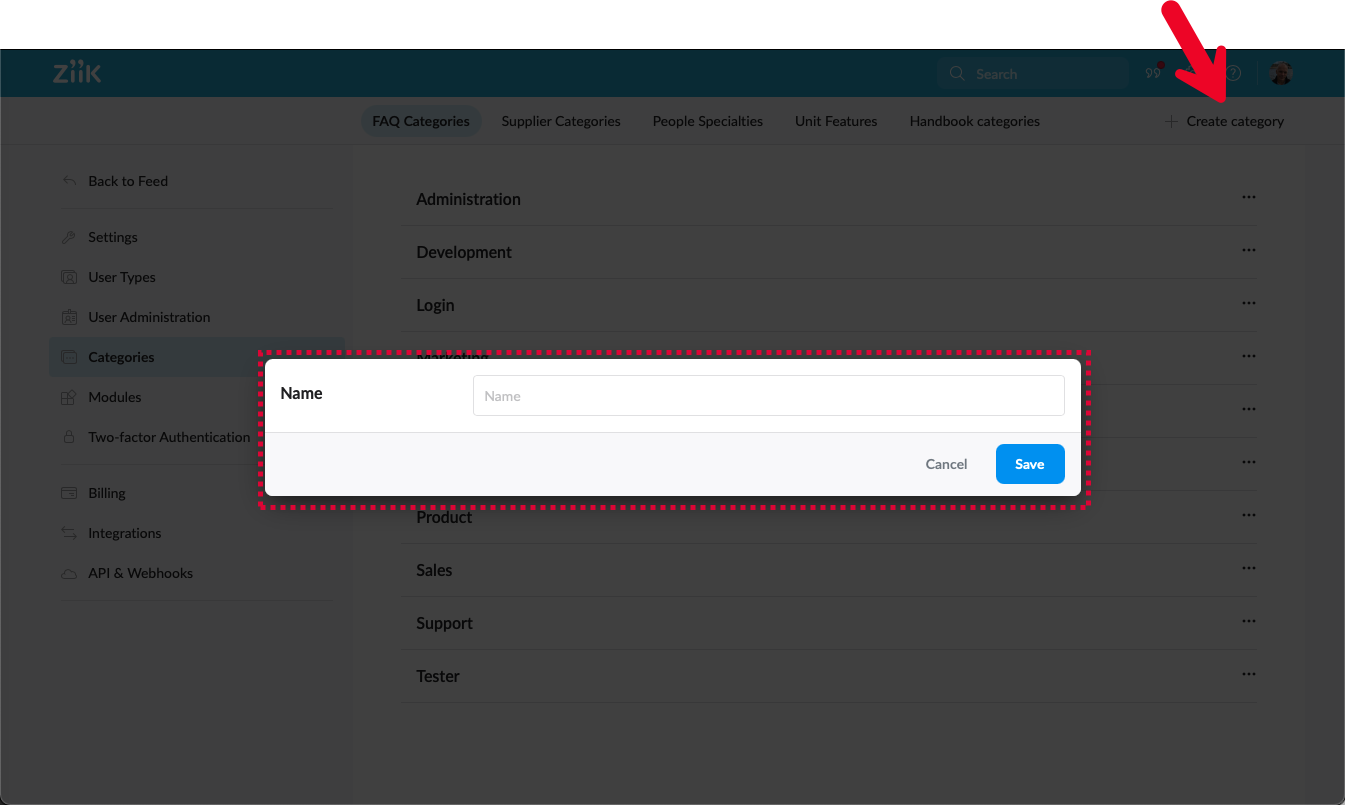 Editing or Deleting a Category
Press the three dots to edit or delete cetegories.

FAQ Categories
User can find FAQ's by using the search function or the category filter that you have created.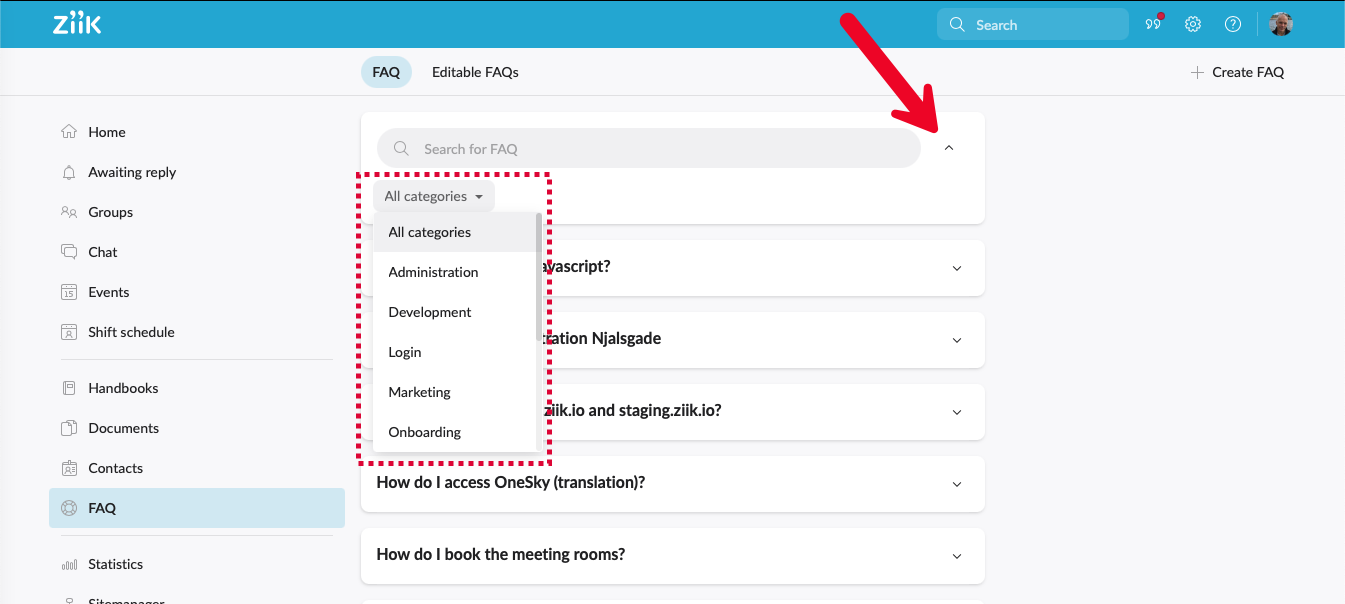 Categories are assigned when creating an FAQ.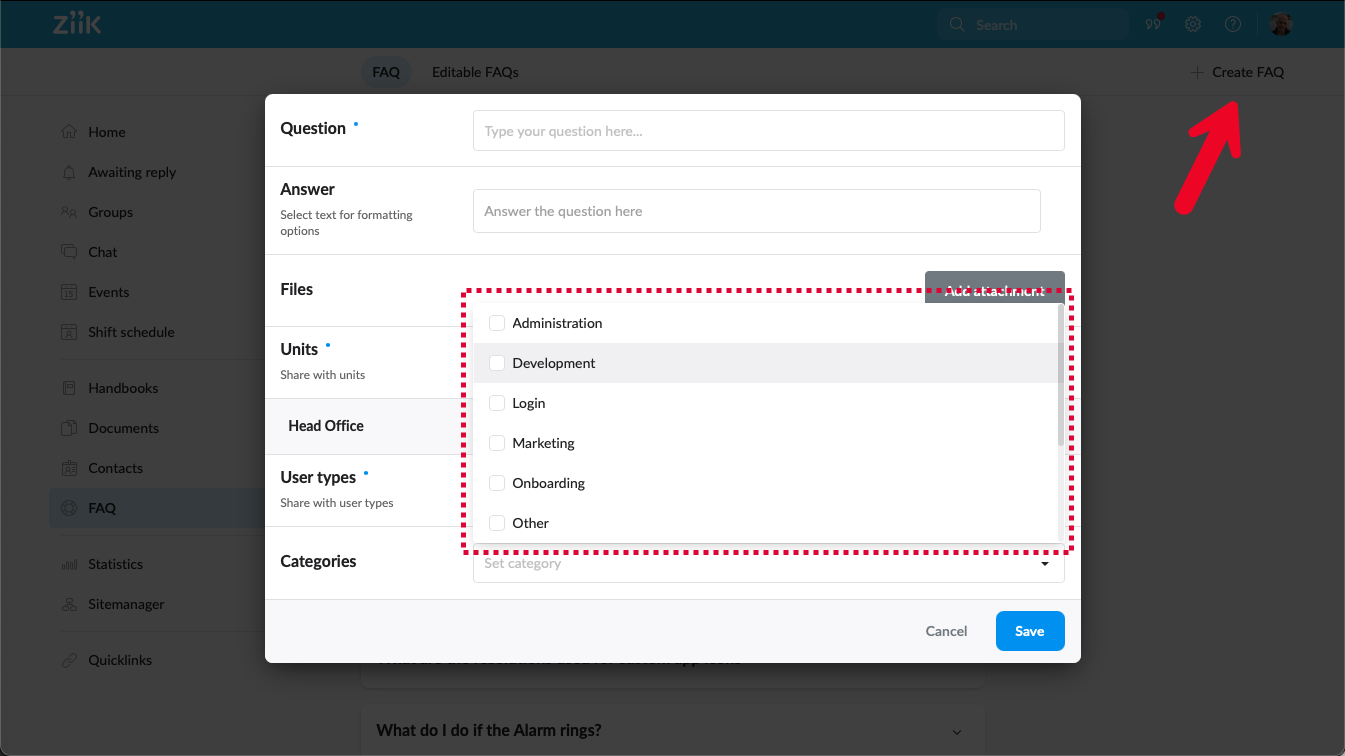 Supplier Categories
Organize your suppliers by using categories. Here are some examples of coonmy used categories:
Office management
Human reources
Professional services
Security
IT
Transport
Travel and entertainment
Medical
Product/ services

People Specialities
You have the possibility to create special filters for people specialities that you can use to quickly short-list users with certain specialities or sets of skills. Here are some examples:
Technical skills
Language skills
Fields of expertise
Certifications (First-aid, safety, ..)
Knowledge fields

Unit Features
You have the possibility to set-up special filters if you have many Units ion order to easily sortlist Units based on your created filters. Here are some example of filters og Unit Featues:
Product assortment level
Opening hours (24/7)
Service level
Operational type (franchise, ..)

Handbook Categories
Many handbooks? No problem. Organise your handbooks in categories for an easy overview.