Ziik is an-all-in one internal communication platform for better collaboration and employee engagement. It's easy to get started, it's easy to use, and it saves time for everybody!

👉 Sharing work information from any level
Ziik is without any doubt the most efficient tool out there to share work information organisational wide or locally. You simply create your own organisation inside Ziik, create the roles that you have in your organisation and place your employees where they need to be and with the roles they have. Now users with permissions can share information with the organisation from their own level.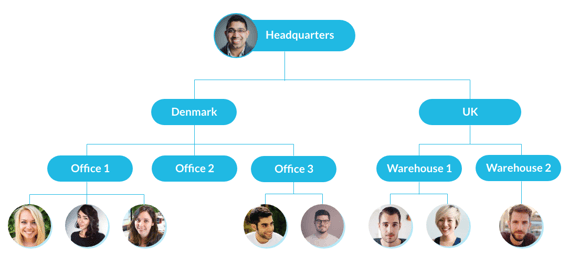 🙂 Accessing work information from anywhere
In Ziik, your teams are able to store files, read company handbooks on company policies, guidelines and instructions, or anything that is relevant to ease their day to day work. They can easily contact any supplier, find all their answers through the FAQ's and easily access other daily digital tools. To save time, all information and communication shared in Ziik is searchable.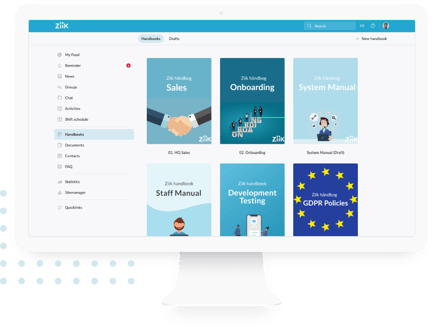 ⚡Keeping your internal communication in one place
Say goodbye to internal emails and private social media channels at work. In ziik you can gather all your communication in one place and communicate one to one, in teams and company wide. It's instant and familiar wherever you work. On top you will stay compliant and fully in control of your company data.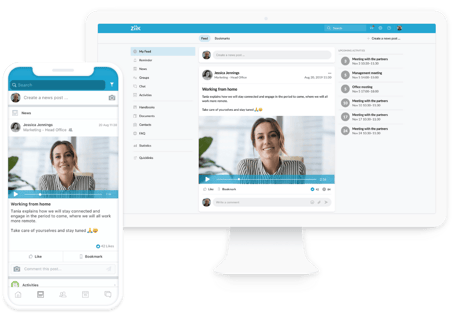 🚀 Engaging people wherever they are
In Ziik, team members can send messages, post in groups and create/participate in company activities. They instantly receive company updates in the feed and are kept up to date through the mobile application.
The groups can be private or public, and the news and activities are shared through the overall structure that is set.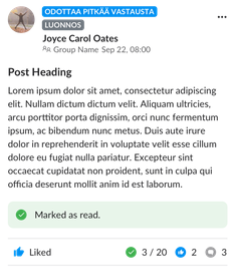 Ready for the next step with Ziik? 🚀

Want to hear more?
Let's suggest that you start with a product tour on ziik.io or why not schedule a 30 minutes online demo with a Ziik specialist. It's completely free and without any obligations.
Want to try Ziik for Free?
Why wait? Start a Free 30 days trial today and test the platform and all the features for yourself. No credit card required and cancel any time.
Do you need assistance to get started with Ziik?
You will be likely to find answers to your questions in our Helpcenter. We suggest you start with Getting Started Step 1 to 4.
Is your company already using Ziik?
Great to hear! 🙂 If you need our assistance in any ways please do not hesitate to contact us via our customer support chat or your partner manager.